Non-painters joining an art retreat
I've had this question a thousand times – "can my non-painting partner join us on an art retreat? Is he going to get bored?" Yes, he's welcome… No, he won't get bored. End of blog. 
Haha, I'm kidding. But the answer really is as simple as that. Read on to see why. 
History
We can divide this into 2 sections. Natural history and medieval history. 
Firstly, the Perigord and Quercy (where we live) are globally known for their rich natural history. The Perigord is the home of 'Lascaux' and its famous cave paintings that are over 40, 000 years old. Closer to home, we have 'les Grottes de Cougnac' who also have 40, 000 year old cave paintings, including paintings drawn by humans, of animals that no longer exist.
There is so much natural history to see right in front of your eyes… Even if you're not particularly interested in history, it's still an incredible experience. 
Secondly, the region is FULL of medieval history. 5 castles within a 2 mile stretch of river… Walled towns to protect the locals from outsiders, ancient forests and a highly developed culture that is entirely unique to this region.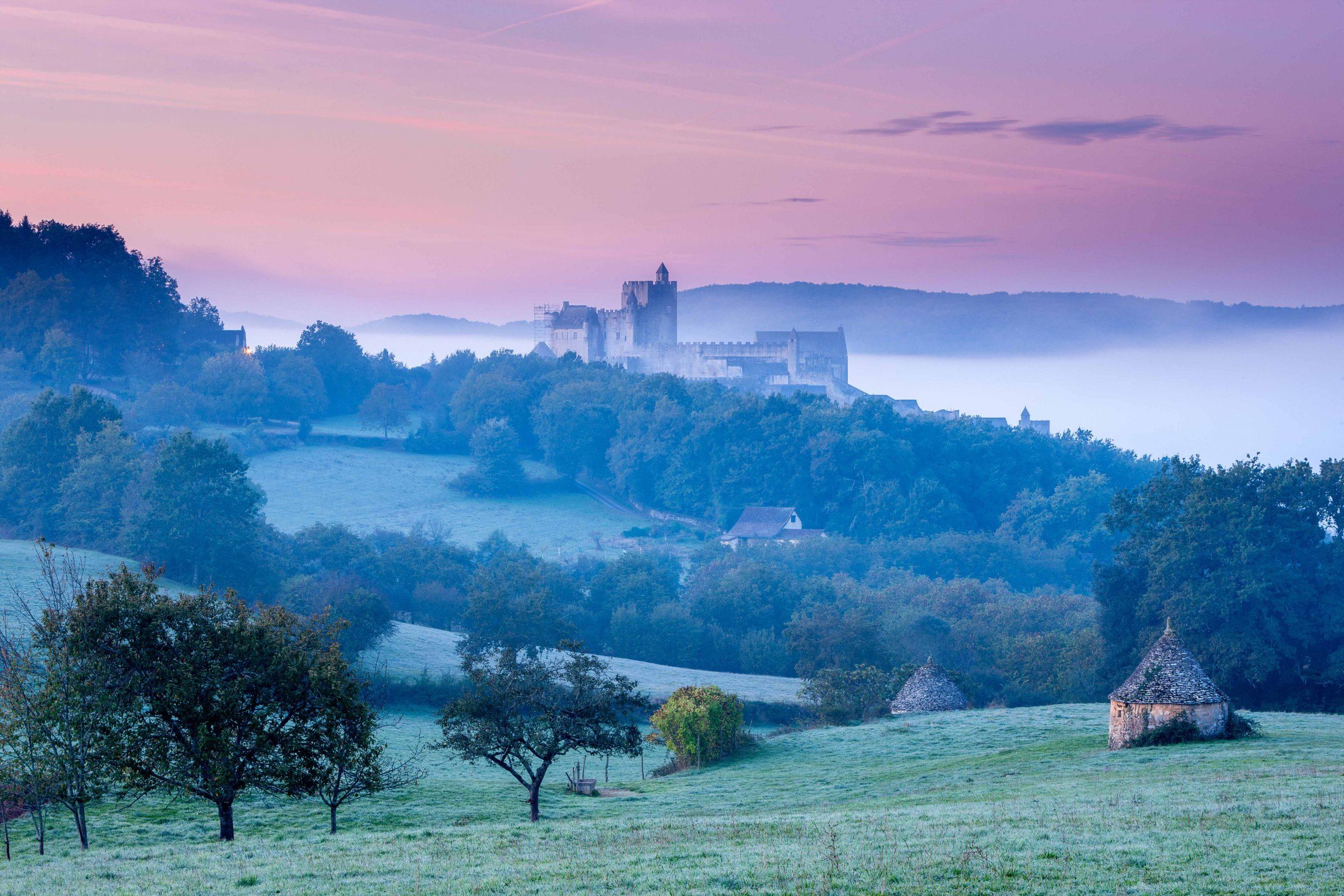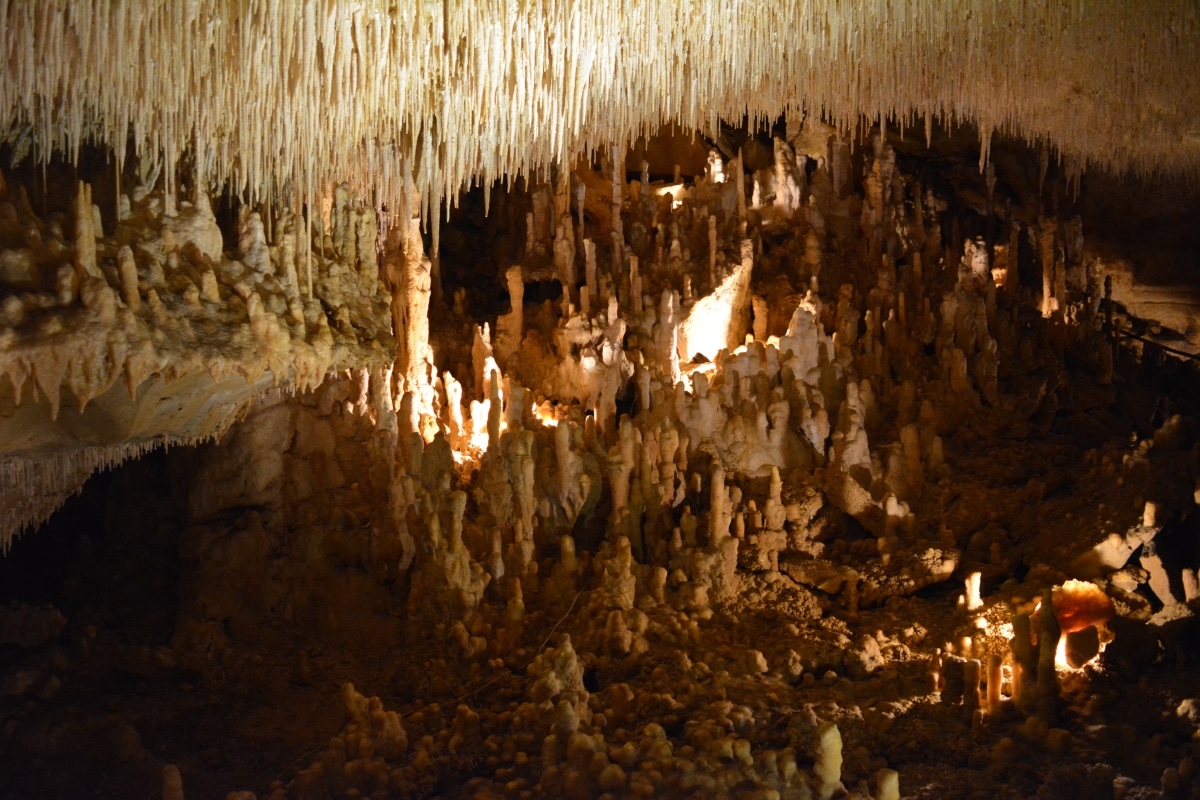 Wine
We're fortunate enough to be on the border of two major wine regions. 
Firstly, the Lot (our county) is known for Cahors wine, which is grown predominantly from Malbec grapes on the borders, slopes and plateaus around the River Lot. This wine has a rich history dating back many centuries. To cut a long story short, it is a famous wine that was drunk almost entirely by Roman emperors, Tzars and other noble people during the medieval period. At some point, this wine lost its way but the last 50 years have seen a sharp increase in its popularity. 
To the northwest, we have the Bergerac wine region. This ground is slightly different here where white, red and rosé wine is produced. The taste is similar to that of a Bordeaux, although it is lesser-known and so the price tag is slightly different! The white wine produced in the region is an excellent aperitif that is paired well with foie gras, another local speciality.
Our region is also home to some of the most beautiful chateau in France, such as Chateau de Monbazilliac, Chateau de Mercuès and Chateau de Biron.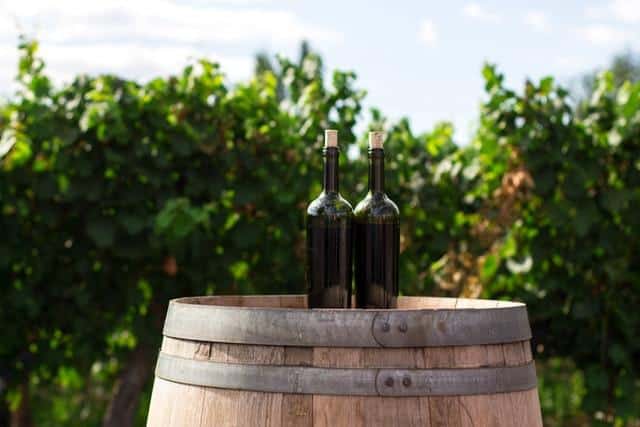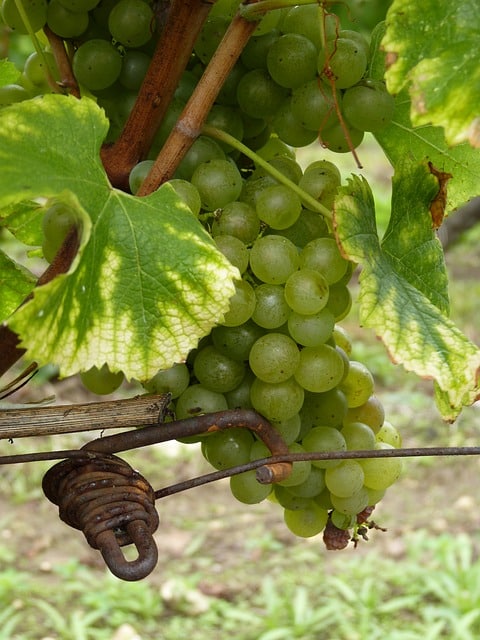 Food on our art retreats
If you enjoy eating (who doesn't) then you're really going to love this region. France is already world-renowned for its incredible cuisine, but our region has to be one of the best! Foie gras, confit de canard, pommes de terre sarladaise, the list of regional specialities is endless. 
Every day we eat regionally inspired and locally sourced food. You'll also get the opportunity to have a few meals in some of the nicest restaurants complete with panoramic views. A real experience that compliments all of your senses.
The recipe for 'Pommes de terre Sarladaises' (pictured below) comes from 'Cuisine Actuelle'.
Photography
Our art retreat is perfectly suited to photographers as well as artists. The varying landscapes, Perigourdin style buildings and beautiful flora make this place a photographer's paradise.
I usually carry 3 pieces of equipment with me… Enough to be able to do a range of photography depending on how I feel but not too much that I'm burdened by it:
A telephoto lens (sigma 300-600mm) for animal photography
50mm prime lens for portraits (of you guys painting en Plein air)

 

Extension tubes to convert the prime lens into a macro lens for close-ups of flowers and insects
All of this equipment fits into my day bag along with my other stuff!
Canoeing/kayaking
We're in the middle of two pretty big river basins. All streams around us lead to the river Lot or Dordogne. Both of these rivers have massively different characteristics but they're equally interesting. It's such a great experience to canoe/kayak down these rivers. 
The Dordogne is characterised by its shallow, crystal clear water (one of the cleanest in Europe), which is filtered by the limestone river bed. You can jump on a kayak/canoe at one of many locations along the river and drift downstream whilst taking in the sights such as the beautiful chateaux, rolling hills and the dramatic limestone cliffs surround certain stretches of the river.
On the other hand, the river Lot is entirely different… The visibility in the water is almost non-existent and many stretches are completely wild. 
Both rivers are an incredible experience and I highly recommend them for painters and non-painters alike!
Walking/hiking
If you're not a big fan of canoeing or kayaking, maybe you like walking? This region of France is INCREDIBLE for road cyclists, trail riders and walking/hiking routes. At this point, I really feel like I'm repeating myself, but there's no other way to say it. Whatever it is that you like doing, this region of France is an amazing place to spend some holiday time!
Take a walk through the Causses du Quercy where you can see the source of a river bubbling out of the limestone… stroll along the river in the shade and you'll eventually reach the 13th Century fortified 'Moulin de Cougnaguet'. 
In fact, every single location we visit has the choice of multiple circuits you can take to suit whatever you want to experience on your walk. Even from our property you can head out in any direction and see some beautiful stuff that you just CANT experience in Australia or America. 
Swimming pool & jacuzzi
When you get back from an excursion or a walk around the local area, it's time to relax in the large, heated pool or relax your muscles in the jacuzzi (it's pretty relaxing, make sure you don't fall asleep, haha!). 
All in all, our art retreat is designed primarily with artists in mind. That being said, there is more than enough for non-painting partners to keep busy and really get a unique holiday experience. 
We really understand that some people would prefer to travel with their partners. That's why we made it our mission to make sure that any non-painter on our retreats is going to have an experience that they will remember for the rest of their lives!
Got any questions? Let us know in the comments below!