An hour's drive from Perigord Retreats and you will arrive at St-Cirq Lapopie. This beautiful town is nestled in the side of a cliff face overlooking the Célè valley and river.

The road to St-Cirq Lapopie provides several photo opportunities such as a famous pilgrimage route, small scenic rivers, several small villages with manicured flower beds bursting with vivid colours. The castles and fortified houses of St-Cirq Lapopie were built by the dominating feuding families in medieval times and the buildings demonstrate many different styles. Characterised by their steep sloping and flat tiled rooves and timbering, they are indeed a memorable sight.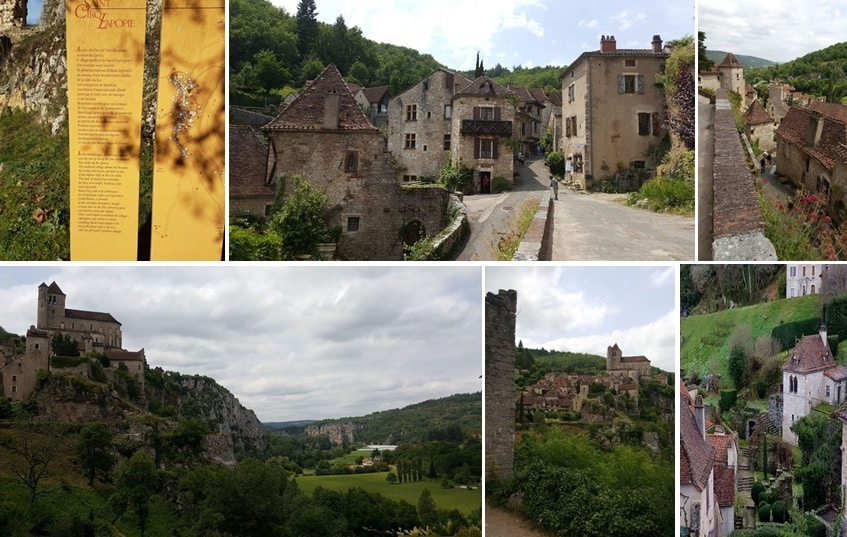 After parking at the top of St-Cirq Lapopie, there are several options; you can head out to the panoramic view point, stroll through the narrow village lanes searching through the myriad of different shops and restaurants or take the more nature-based route along the river.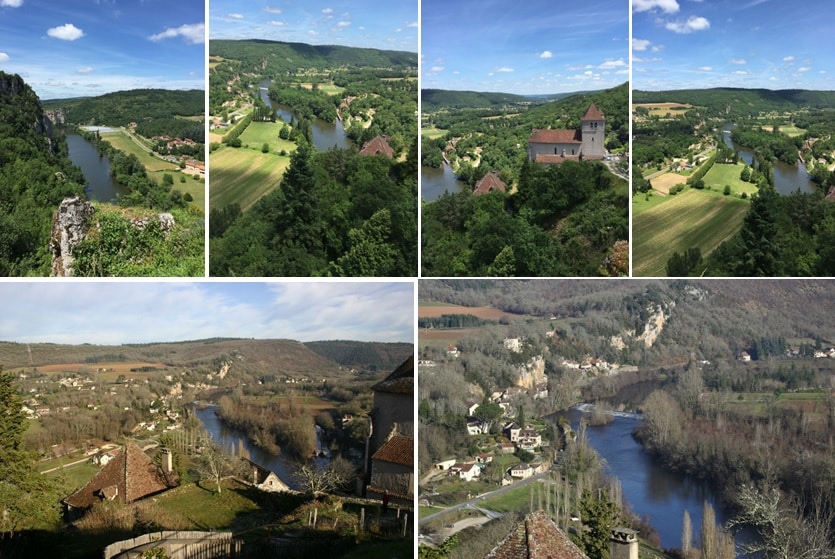 One of our favourite restaurants operates in the heart of the village, providing some expertly cooked local cuisine such as "confit de canard".