Where are our painting workshops in France?
Draw a line between Bordeaux and Toulouse, go half way along the line and then a little bit east and you'll find the perfect place for your painting workshops in France. More specifically, Perigord Retreats is located in the Dordogne and Lot regions.. Full of rich history, beautiful countryside and excellent weather year round. Living here is almost like going back in time when you consider the style of buildings and many of the traditional ways of life, cobbled streets and small doorways are far from uncommon. There are hundreds of unique places to explore and find your perfect painting regardless of your interest. This place really has it all.
You can read in more detail about the region by checking out our excursions page.
Perigord Retreats
Specifically, we are located only a few miles away from the old Medieval town of Gourdon, which lies between Sarlat la Caneda and Cahors, two larger towns in the region. Our little hamlet is very quiet and peaceful, the land surrounding our property means we have no direct neighbours and the lack of urbanisation close-by gives incredible views of the Milky Way almost every night! when you walk out of our front gates in the morning you can look down into the valley below. The good thing about living higher up is that we are always slighter warmer and so our flora is generally a couple of weeks ahead of other areas.
If you're coming here to paint traditional French life, you're in luck. Our hamlet has around 15 beautiful stone houses carefully looked after by their owners. You'll find a wide range of colourful flowers or climbing plants to paint. But this is just the start. We have a long list of places we can visit depending on what you want to see.
Villa Perigord
This property was built in 1987 and is very comfortable to live in. No small doorways or tiny staircases. It's very easy to navigate your way through and all of the 6 bedrooms are very spacious. The front of the house has a very large terrace where our guests often prefer to eat when the weather is lovely outside. The back of the house has a large verandah and is east-facing. A great spot to eat breakfast and enjoy the morning sun whilst looking into the back garden and the back fields. If you prefer eating indoors, there is also a large dining room table with plenty of space around it for when the weather isn't so nice.
Villa Perigord has 6 WCs and 5 showers – plenty for all of our guests. We have English TV and plenty of space for lounging. When you want a little break you'll have no problem finding a quiet spot to relax in. painting vacation in France
Villa Quercy
Built in 1993, this property is equally as spacious but with a few modern features. It was designed by an architect and takes into account the direction of the sunlight to maximise efficiency and natural light in the house. Villa Quercy has 4 spacious bedrooms with 3 WCs and 3 shower rooms – ample for all guests.
Angela spends her time cooking in this house where all meals are prepared fresh. We use only very high quality produce and much of what we use is grown organically in our garden.
Attached to the side of Villa Quercy is the swimming pool. Great for swimming in for half of the year and a real life-saver in August when it's too hot to do much else.
These two properties really come into their own in the summer. The added insulation and metal shutters means we can keep everything cool during the heat of the day.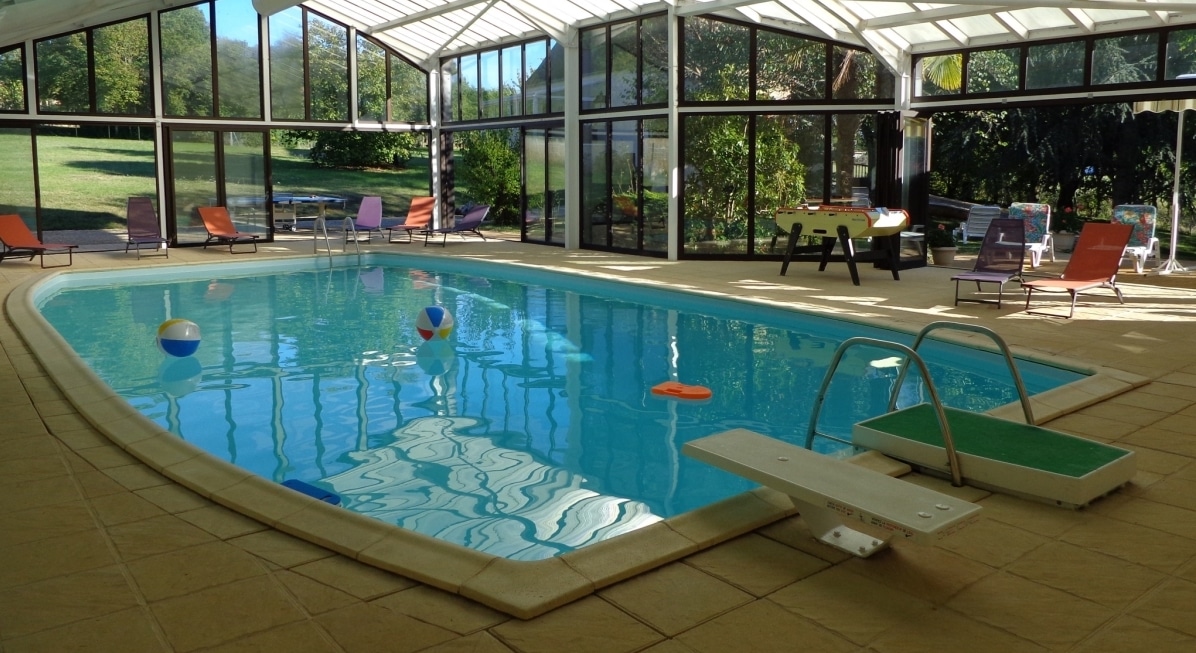 Art studio
By taking the staircase or walking round the outside of Villa Quercy you can descend into the art studio. With ample space for 20 painters, the art studio is high ceilinged and very luminous. During the summer it's one of the coolest rooms in the house and you'll really appreciate working down there. We have space to dry your paintings, wash your equipment and plenty of storage. Of course, there is a fridge, running water and kettle so you'll be able to enjoy your favourite drinks whilst you paint.
To find the the art studio on the virtual visit, head downstairs and you'll find it. painting workshops in France
Gardens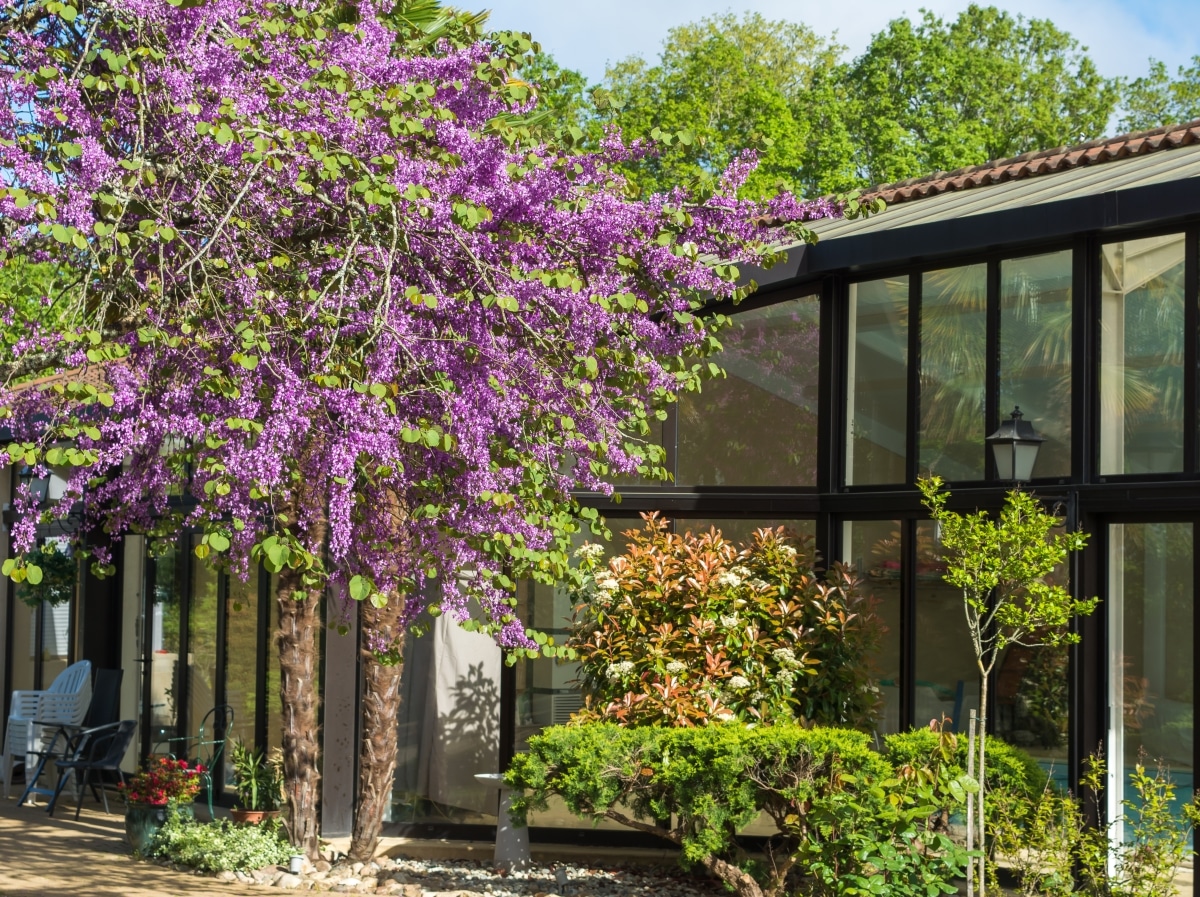 We moved into Perigord Retreats after it had been left empty for 5 years. The garden had been untouched during this time period and many of the rockery plants had massively outgrown the rockery. painting workshops in France
Since then, we've spent a lot of time and effort creating new beds and planting trees, shrubs and flowers. We have a long term plan for the garden with various themes. The bottom garden has a lot of herbs – easy access from the kitchen. The top of the property holds more mediterranean and tropical plants. We planted an olive tree in 2016 and a lot of lavender. Around the pool area there are palm trees and stones.
All of the mature oak trees have had the deadwood cut out. Now it's one of the best spots to sit in the shade on one of our homemade benches or alternatively lay in one of the hammocks watching the world go by. painting workshops in France
painting workshops in France