VIVI PALEGEORGE – ABOUT THE ARTIST.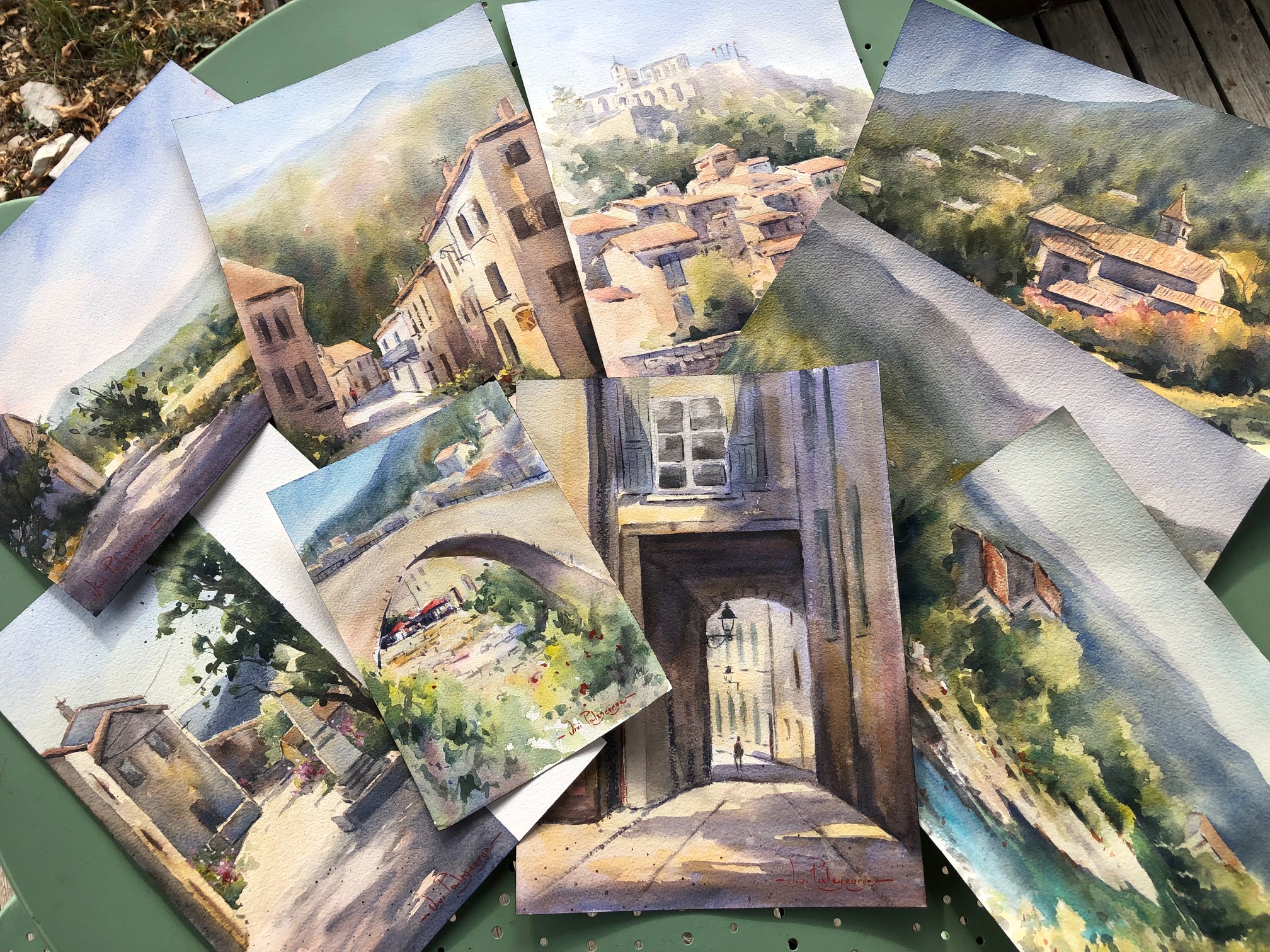 Vivi was born in Melbourne in 1963 and her love for drawing and painting began at an early age.
She studied science at Monash University and worked in a medical laboratory as a Microbiologist for many years. But it was her proximity to the sea and the natural beauty of the bayside area that  inspired  Vivi to reconsider her primary passion and that was to paint.
For the last twenty years she has focused on her painting, branching out into teaching and mentoring her own classes, both locally and overseas with enplein air workshops.
Vivi enjoys painting a variety of subject matter.  In particular, she seeks to capture and transfer to the viewer, the serenity and calm found in nature as a contrast to the busy and frenetic pace of everyday life.  She also sets time aside weekly to experiment with different media so as to fully push her creative boundaries and grow as an artist.
She has been a member at Brighton, Beaumaris and Mentone-Mordialloc Art Groups for many years and teaches acrylic at Mentone Mordialloc Art Group, oil at Brighton Art Society and watercolour privately at a beach side studio in Beaumaris. 
In 2006, Vivi was accepted as a full member of the Australian Guild of Realist Artists, where she was also involved as a councillor with a keen interest in arranging forums to inspire current and budding artists.  Vivi is also a member of the Australian Watercolour Society, the Victorian Artists Society and the Melbourne Society Of Women Painters and Sculptors, (MSWPS).
Her work can be seen at Without Pier Gallery in Bay Rd Cheltenham, Town and Country Gallery in Yarragon and Eagles Nest Gallery in Aireys Inlet, Victoria.
She has received many awards and can be followed through her facebook, Instagram and website pages for more information about upcoming painting trips, exhibitions and new work.

Workshop goals.
During our time in this beautiful region of the Dordogne, we will have the opportunity to truly relax and submerse ourselves in the local French culture. Travelling through the countryside, we will explore various techniques in painting and sketching medieval villages, ancient castles, local market scenes and landscape vistas. With access to a spacious studio we will also cover such topics as perspective, colour theory, figurative painting and more. 
My aim will be to get to know my students on an individual basis so as to best help them to achieve their own personal goals. All levels are welcome and will be encouraged to create their own artistic journey. By demonstrating various techniques along the way and teaching how to simplify the scenes and subject matter before us, I hope to be able to inspire everyone to have a go, learn and most importantly enjoy their en plein air painting experience.