Vianna Szabo 25 May – 3 June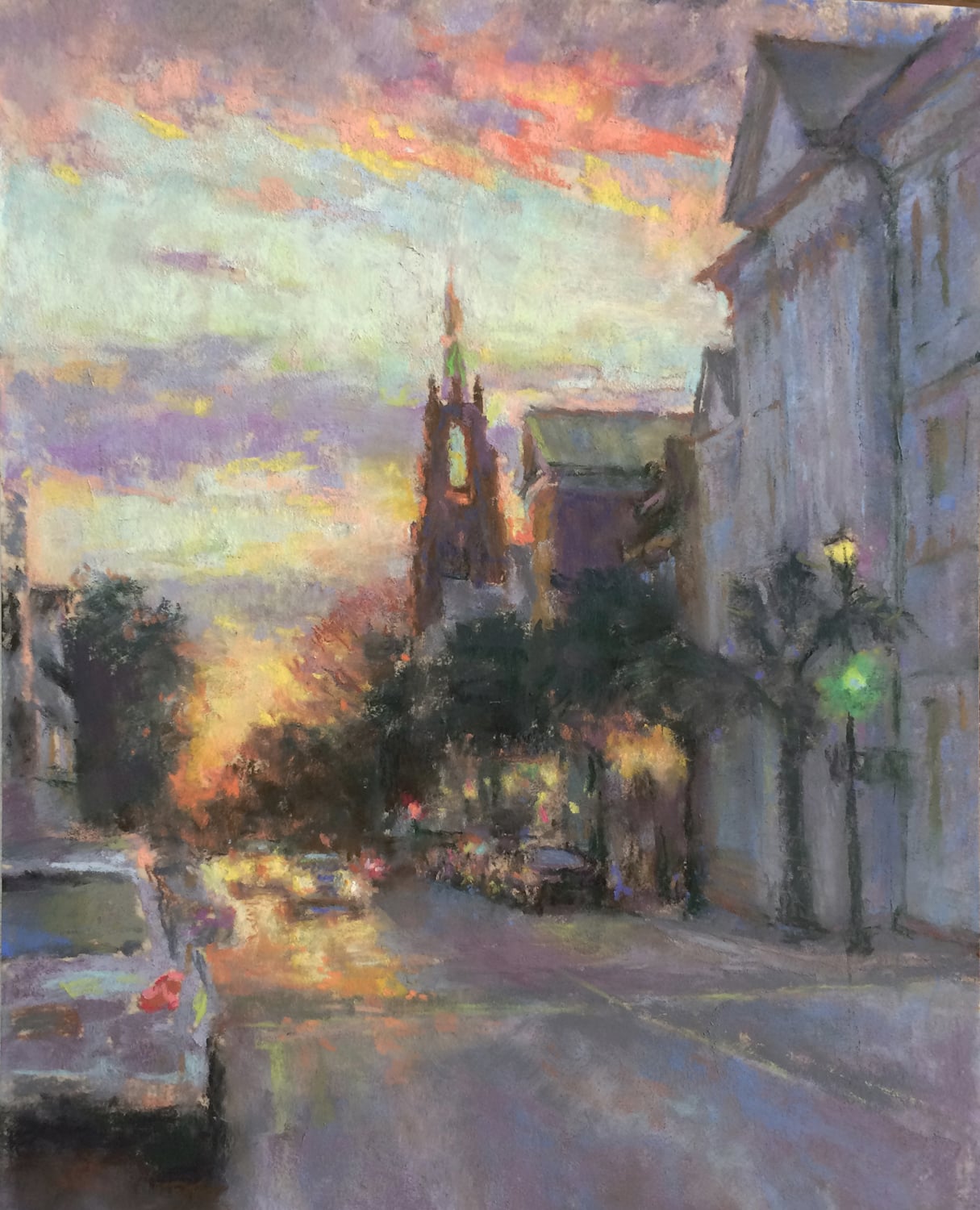 Vianna Szabo PSA, IAPS- EP
Painting the Light of France- Landscape workshop for sketch book and plein air.
Mediums: pastel, oil, watercolor.
Experience: beginner to advanced
Vianna Szabo believes the goal of each artist is to tell their own visual story.  In her workshops she teaches students how to simplify and edit the landscape while using expressive color to enhance the feeling of light.  Lessons are taught in a step by step manner that applies to all mediums.  Vianna is a popular instructor who uses teaching methods that respect different learning styles.  She teaches workshops around the USA, Italy, and Croatia and is excited to join Perigord Retreats and teach in the beautiful French Countryside.
Each student is encouraged to create a body of work through a mixture of quick sketches, longer plein air sessions, and photography shoots.  Vianna will show students how they can expand on their sketches and plein air work when they return home.  The workshop is taught though demonstrations and personal mentoring that will help you find your artistic voice.
 

Topics covered include:
Simplifying the landscape by defining large shapes.
Learn how value relates to color.
An easy method for identifying and mixing color.
Choosing a palette that works for you.
Understanding the influence of light on color.
Know how to exaggerate color for more expressive painting.
The importance of edges in defining a composition.
Creating a painterly landscape from a photographic reference.
To learn more about Vianna visit her website and read her blog at www.viannaszabo.com.
About the Artist
Whether she is painting figures, landscapes, or still-lifes, Vianna Szabo is known for her expressive use of color that captures a moment in time.  She works in pastel, oil and watercolor.   She is best known for her sensitive portraiture, which has earned her commissions and national recognition.
Vianna exhibits regularly in national juried shows including the Pastel Society of America, The Portrait Society of America, and Oil Painters of America, The Adirondacks Watercolor Society, Michigan Watercolor Society and the American Impressionist Society.   She has been published in Pastel Journal as an award winner in the Pastel 100 competition in 2010, 2011, and 2013 and as the featured artist in the June 2014 issue.  Her work is in private and public collections around the country and can be purchased through galleries or online through her website.
Vianna is passionate and popular instructor who teaches around the United States and abroad.
She has a BS in Education from Eastern Michigan University but credits her art education to books, long hours at the easel, and the generosity of talented friends. Vianna is a signature member of the Pastel Society of America and has achieved Distinguished Pastellist status in the Pastel Society of the West Coast.  She was inducted into the International Association of Pastel Societies Master Circle in 2011 and achieved Eminent Pastelist status in 2015.
She has acted as a juror in shows including the Pastel Society of the West Coast, The International Association of Pastel Societies, and the Figurative/Portrait Juror for the Pastel Journal's Pastel 100 Competition.
Vianna lives with her husband, Mark, in Romeo, MI.  They have two grown children, Shawn and Anna, who have served as her models and inspiration.
Contact us for more information on this painting holiday.