I am thrilled to be invited to Perigord Retreats to teach a 10 day painting workshop and experience, near the birthplace of "en plein air" in the beautiful Dordogne region of southwestern France! Who wouldn't be totally excited to come here to paint the landscape and teach amongst so many historic, time-honored, gorgeous sites as we will all experience for 10 days straight! Castles, bridges, the rivers, cliffs, vineyards, clinging villages, narrow winding streets, will all be in the mix with new locations chosen for each day within this incredible variety of subjects. 
My role is to provide daily live demos at pre-selected painting sites and then provide personalized, constructive instruction to teach you to work successfully in the pastel medium . . . and to learn many new techniques that you can carry home with you and use for life. Since we are all painting the same areas, the demos will be very specific to subject matter, time-of-day and light conditions. My goal is to teach you to simplify, paint quickly, with confidence . . . and to capture the light!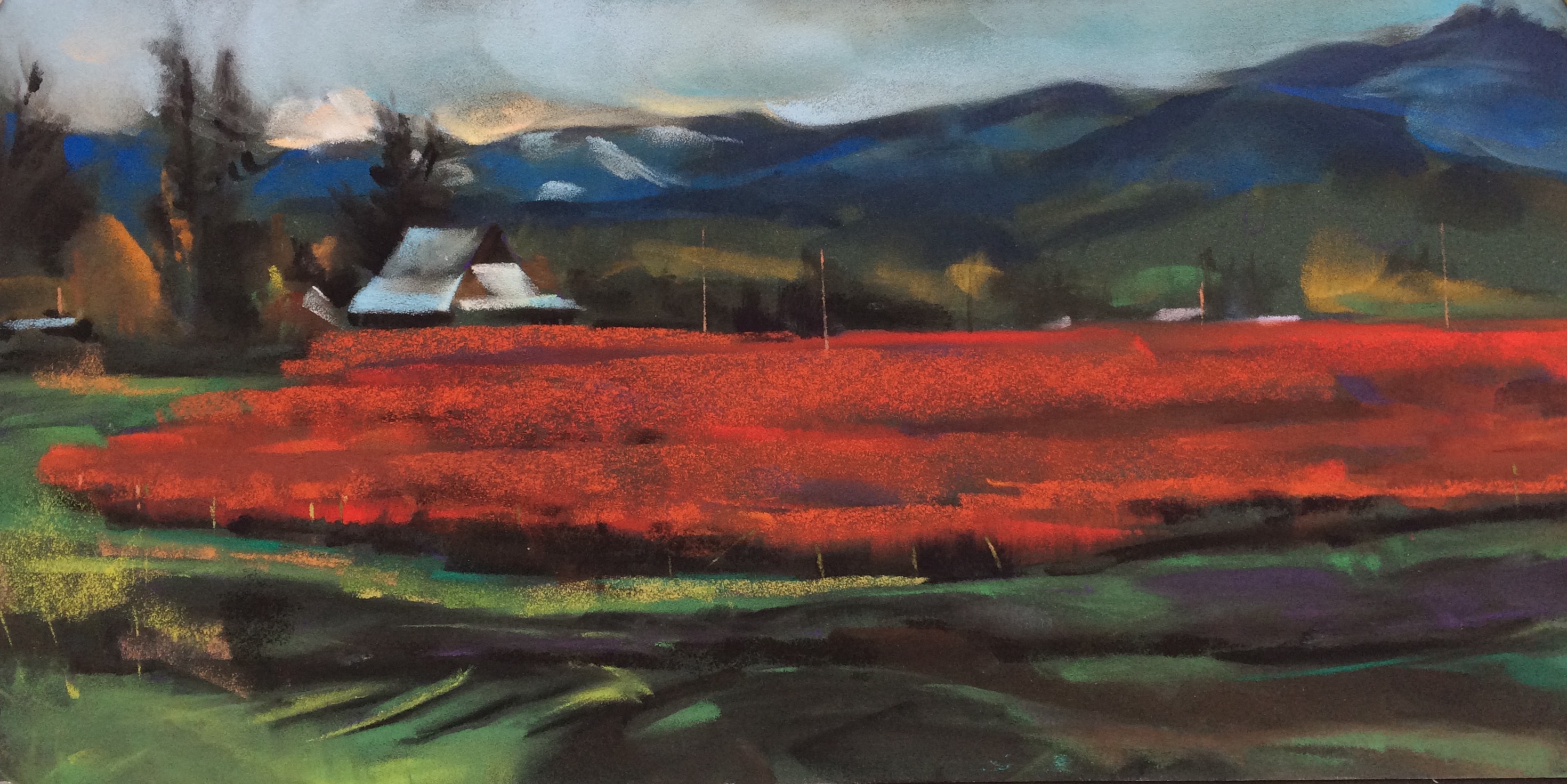 I have taught over 75 Invitational Plein Air Pastel Painting workshops all over the U.S., Canada,  Europe (Belgium and Croatia) since 2006, with over three dozen at Dakota Art Pastels, in Mt. Vernon, WA . . . which is  the leading Pastel Workshop Venue in the U.S. and largest supplier of Pastel Products in the world. 
One of the hallmarks of my teaching method is performing live narrated demos that are easy to follow and understand, with special emphasis on teaching and demonstrating a large variety of pastel strokes and special landscape painting techniques for everyone (from beginner to advanced artists) in the medium. 
"On Thursday February 15, 2012 Olympia Art League's members were mesmerized by artist Steven Hill as he painted a pastel of the Tuscany hillside.  Steven had an amazing knowledge of art history as well as being a master of pastel techniques.  Steve is one of those rare artists who can talk and paint at the same time.  He entertained our members with tales of his European workshops and interesting facts about pastel history while cranking out a lovely landscape.  Steven is a master at composition using value and color choices for atmospheric perspective."
As a pastel artist, "Lascaux" (located in this region) rings a giant bell in my head as the very place pastels were first used to create the thousands of poignant images by "the cave painters" (dating back over 17000 years) and I love to "show and tell" stories in my regular workshops about artists who have used pastels over the centuries and those who are still using them today. 
Pastel is my preferred medium-of-choice, for plein air painting, because it's easy to pack, gets instant results and will outlast all mediums by thousands of years, with lively, vibrant colors that refuse to fade, turn dark or crack! Portrait paintings by Rosalba Carriera (1673-1757) that hang in the Uffizi Museum, Florence, Italy underscore that, as all of the 'era' paintings from her time have required massive restoration, are turning darker and darker, cracking, fading – you get the picture. Her works look like she did them 3 weeks ago and stand-out like neon lights when compared. 
A little about me – 
I have been an enthusiastic artist all my life and a serious, dedicated plein air painter in mutli-mediums, including pastel, watercolor, oils, acrylics, pen and ink. I have a BA in Art education from Boise State University (1970), an MFA in painting from Washington State University (1974) and was an Illustrator in the U.S. Army, (Fort Hood, Texas) when the Vietnam draft sealed my future (1970-72). 
I have taught art successfully at secondary schools and University level in the U.S., since 1972 and am now a full-time plein air landscape painter for the past 18 years. My work has won 59 top awards in International Level Juried Fine Art Competitions, since 2003 and has won many awards in major Juried "Plein Air Painting Invitationals",  including the "Zion National Park Plein Air Invitational" (Utah), "Paint Annapolis" (Maryland) "Plein Air Richmond" (Virginia) and "The Carmel Art Festival" (California) among many others.
  My work has been published in several leading art magazines (Artists' Magazine, ArtisSpectrum (NYC) and Plein Air Magazine.) I have won "Best Overall Pastel" in the bi-monthly "Plein Air Salon" (Plein Air Magazine), as well as "Best Overall Sketchbook" in the same pub. I have also been published in North Light Books "Strokes of Genius", 3 consecutive years (2015-2017). My most recent honor (January 2018) was to be nominated and voted into the prestigious Salmagundi Club, in NYC.
I do well over 300 Plein Air Paintings per year which end up in private and public collections and 4 galleries across the U.S.
Most importantly, and why you will want to consider taking this workshop, is that I bring all my experience and skills to the easel, every day, to give you one of the best possible painting experiences you'll ever have – and in a positive, energized and supportive working environment!
Steven R Hill
Lopez Island, Washington
www.windsweptstudios.com
Contact us for more information on this painting holiday.