Traveling Light with Watercolor Sketchbooks – June 2022
During this Roxanne Steed workshop, you will create journal pages as unique as your own handwriting.  I will show you how to enhance your drawings with creative page layouts and journal entries, as well as a bit of mixed media.  You'll be inspired and encouraged.  
If you think you don't know how to draw…I'll teach you!!
For those oil painters who are tired of flying with loads of gear, let me introduce to you how you can improve your current plein air work.  The scenery is always amazing, the companionship is delightful. We get to go where "the regular tourists" don't get to go.
This area of  France is incredibly beautiful and I'm so excited to travel and paint with you there!"
About Roxanne Steed
I've been lucky enough to visit Europe almost every year since 2007 and I have a massive stack of sketchbooks that are filled with priceless memories. There are watercolour sketches of villages, landscapes, flowers, food, and people in every sketchbook, along with little notes that bring me straight back to a place whenever I open a sketchbook. Sketching outside has immersed me in places, creating very vivid memories and allowed me to meet so many local folks I would not have encountered otherwise.
I have been teaching travel workshops since 2016, giving students the tools to allow them to sketch outside and share my joy of painting in watercolours. This year I'm incredibly excited to be able to share this passion with you on a sketching holiday in France.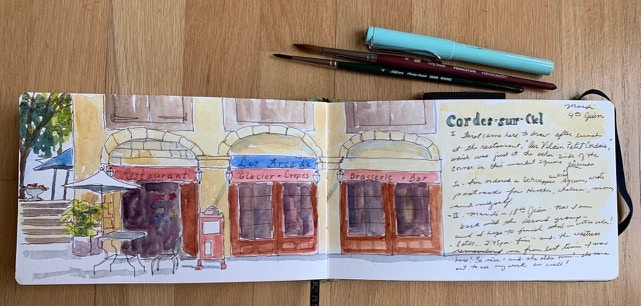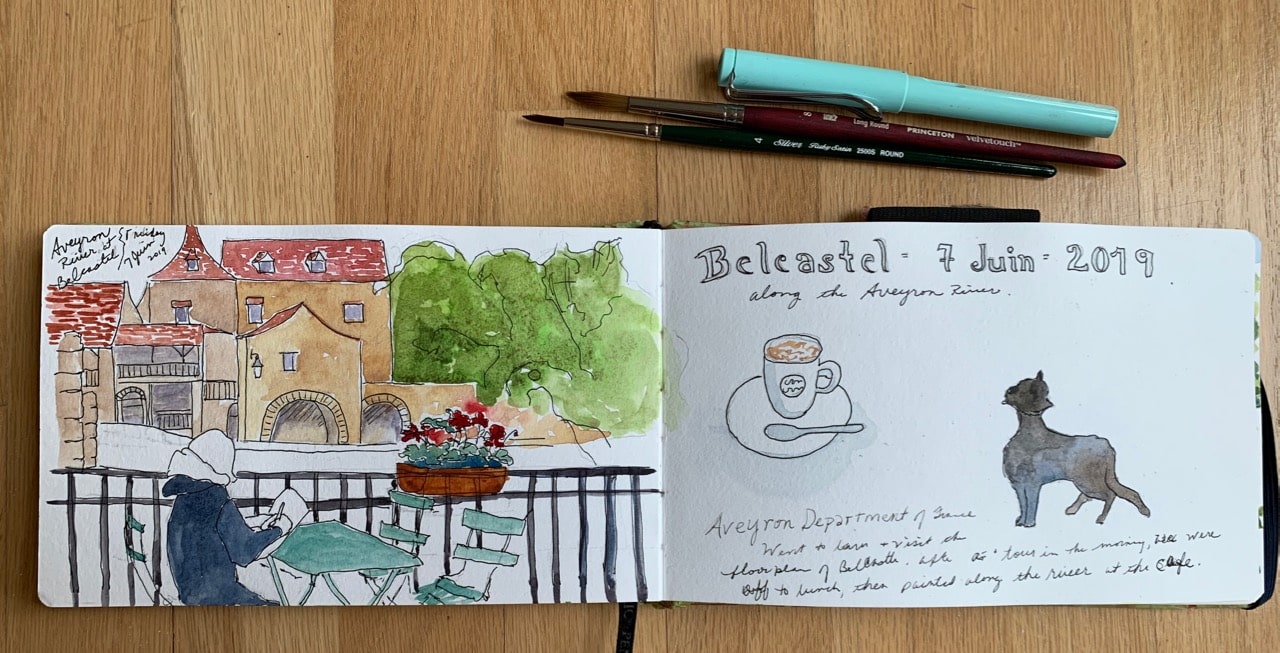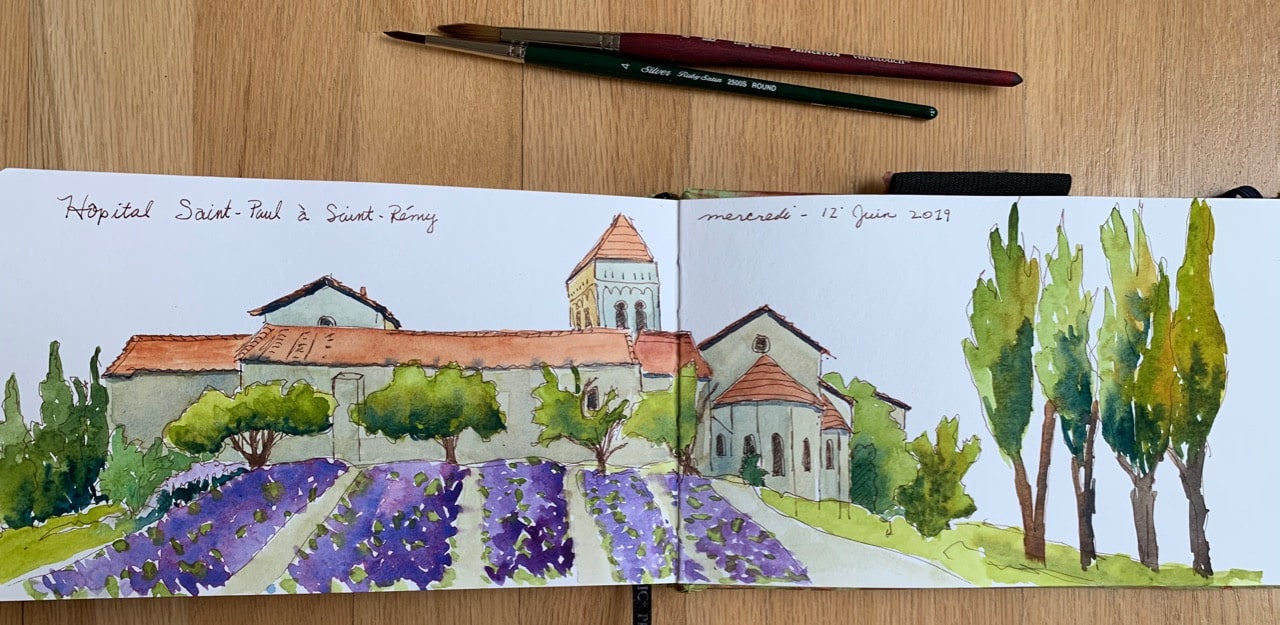 What my students can expect to achieve in this retreat:
In this
all-inclusive*, 10-day
workshop you will learn to simplify the French  landscape to fit into your sketchbook page while touring the countryside and charming sites. You'll learn the simple practices of sketchbook-keeping enriched with watercolor washes – and how to bring all this home into
your
creative life.
Some of the topics we'll cover:
the "secret" to watercolor (pigment to water ratios)
page layout & design, lettering
simplifying perspective (how to make that building stand up!)
adding people to your landscapes
flowers (and their three dimensional shapes)
color mixing (especially greens!)
we will end the retreat with one-on-one time to discuss your work privately, and any painting goals you have for the future.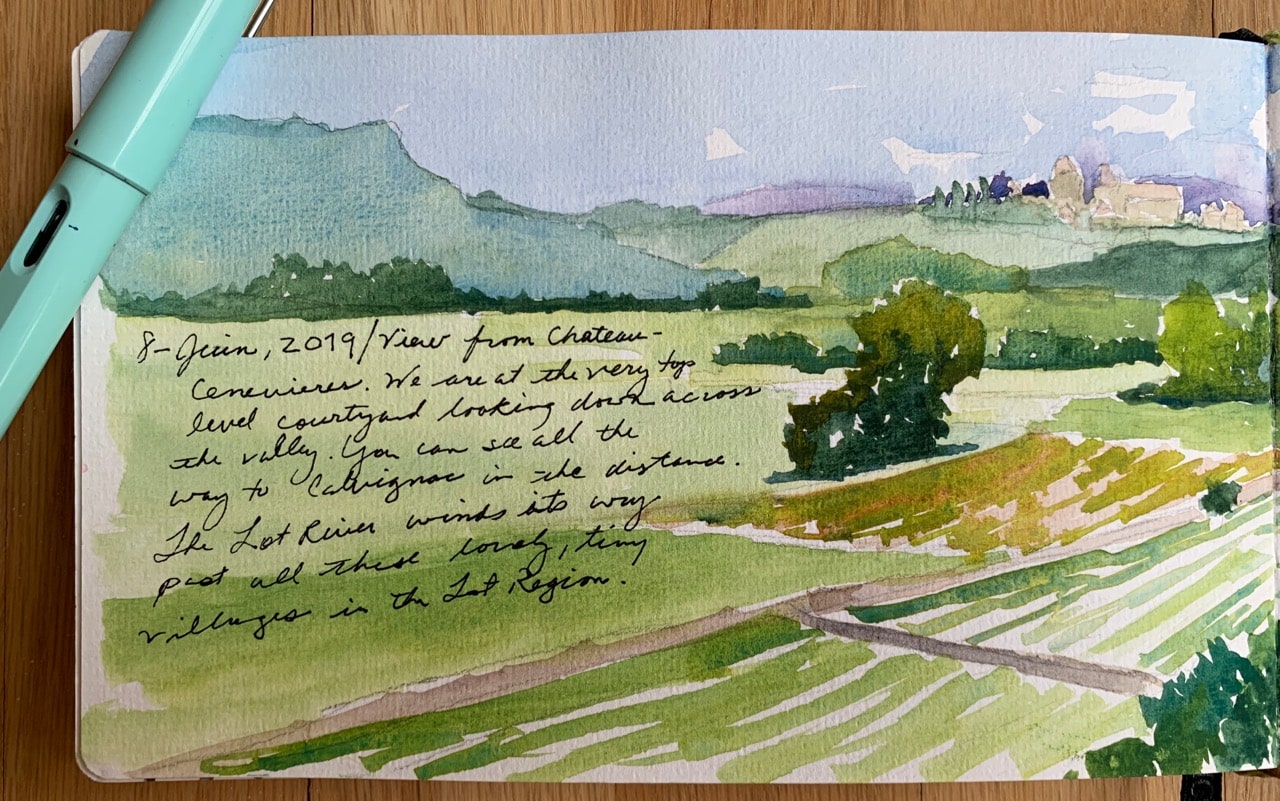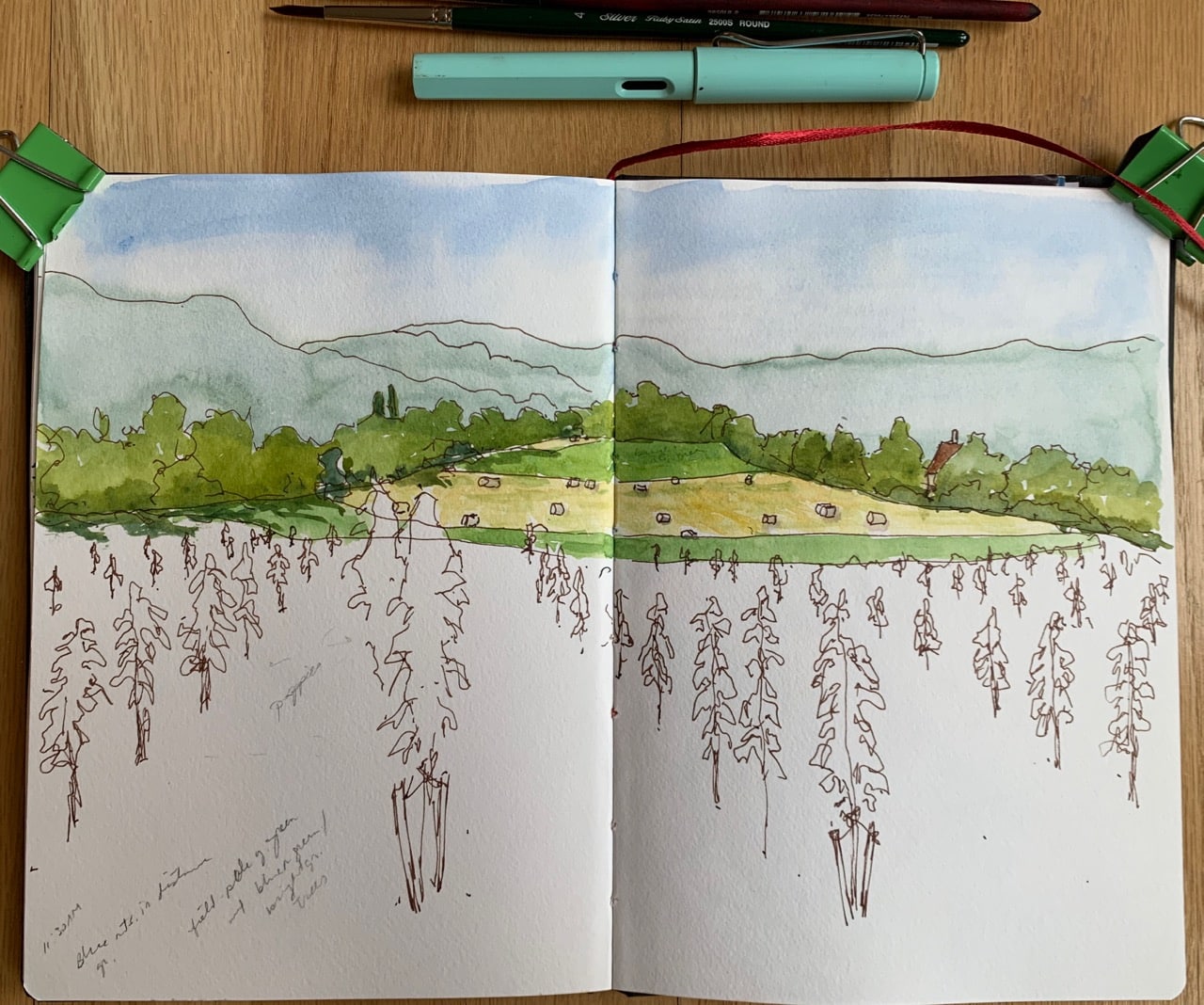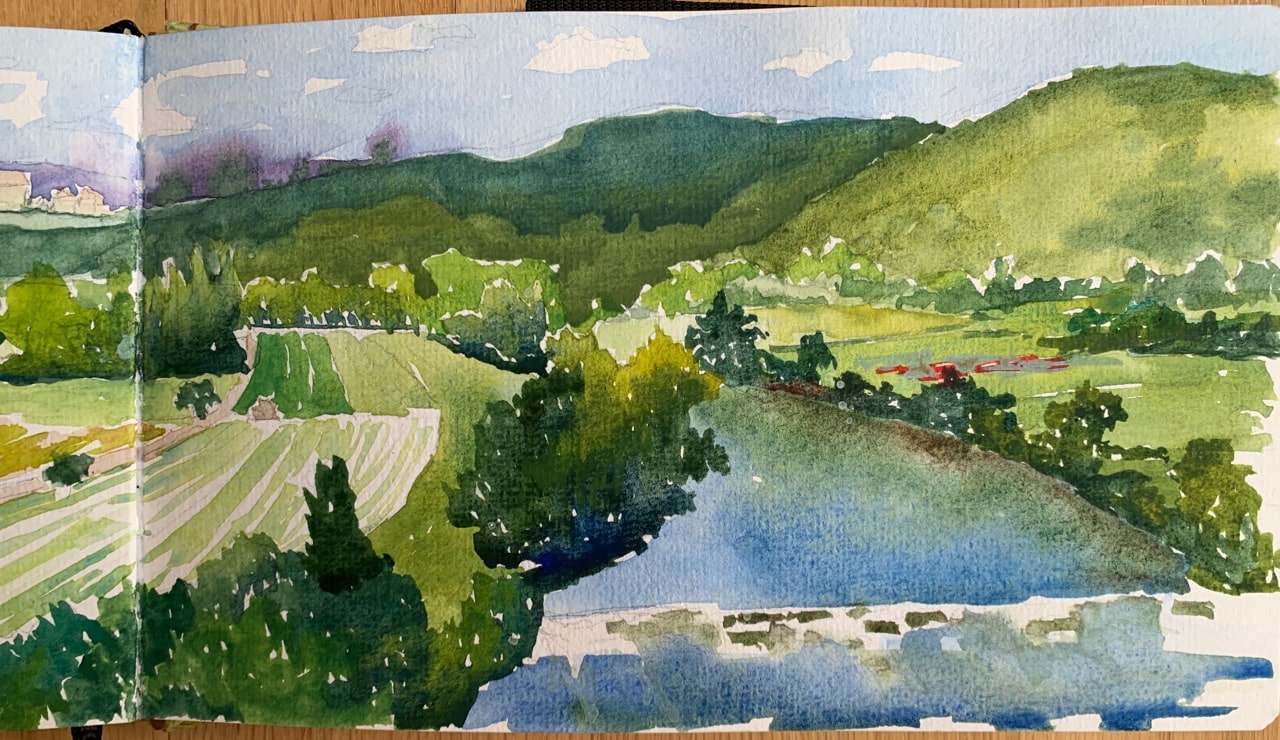 Ready to join us? Pack your bags and take the trip!
During the Roxanne Steed workshop, you will:
Learn how to become more confident when painting on location
Learn how to create fabulous sketches with minimal materials
Learn to be more expressive with your brush strokes and colors
Learn about the different kinds of perspective (and to not be afraid of perspective)
Learn to work with a limited palette of colors to ensure harmony and cohesiveness in your work
Learn to mix colors cleanly
Practice your drawing skills!
Develop your observational skills and learn how to compose a dynamic and balanced composition
Experience the hospitality (and great food) prepared by Perigord Retreats
Experience the treasures of the French countryside: organic food, wine and other local specialties at the markets
Experience true French culture and connect with other artists who share your passion for creativity!
Excursions included:
Workshop instruction
Some supplies (we will be more specific at the date gets closer)
Nine nights lodging at PR
All meals except 2 lunches and 1 dinner
All tour and excursion fees
All wine and beverages
Transport to and from Toulouse Airport
What's Not Included:
Travel costs, airfare
Passport fees, photos, and processing where applicable
Additional nights lodging
NOTE:
Partners are welcome and are free to explore the various painting locations at their leisure. Local tips can be provided.  Note that whilst at our accommodation property, activities include walks, communing with nature or the garden, swimming, relaxing or reading. The nearest town is 5 minutes by car.
*A non-refundable deposit of 1000€ Is required (unless cancelled by Perigord Retreats). Travel insurance is therefore recommended.
**IMPORTANT:  Please wait until the painting holiday is confirmed before booking any flights.
Take a look at some of the excursion locations by clicking here.