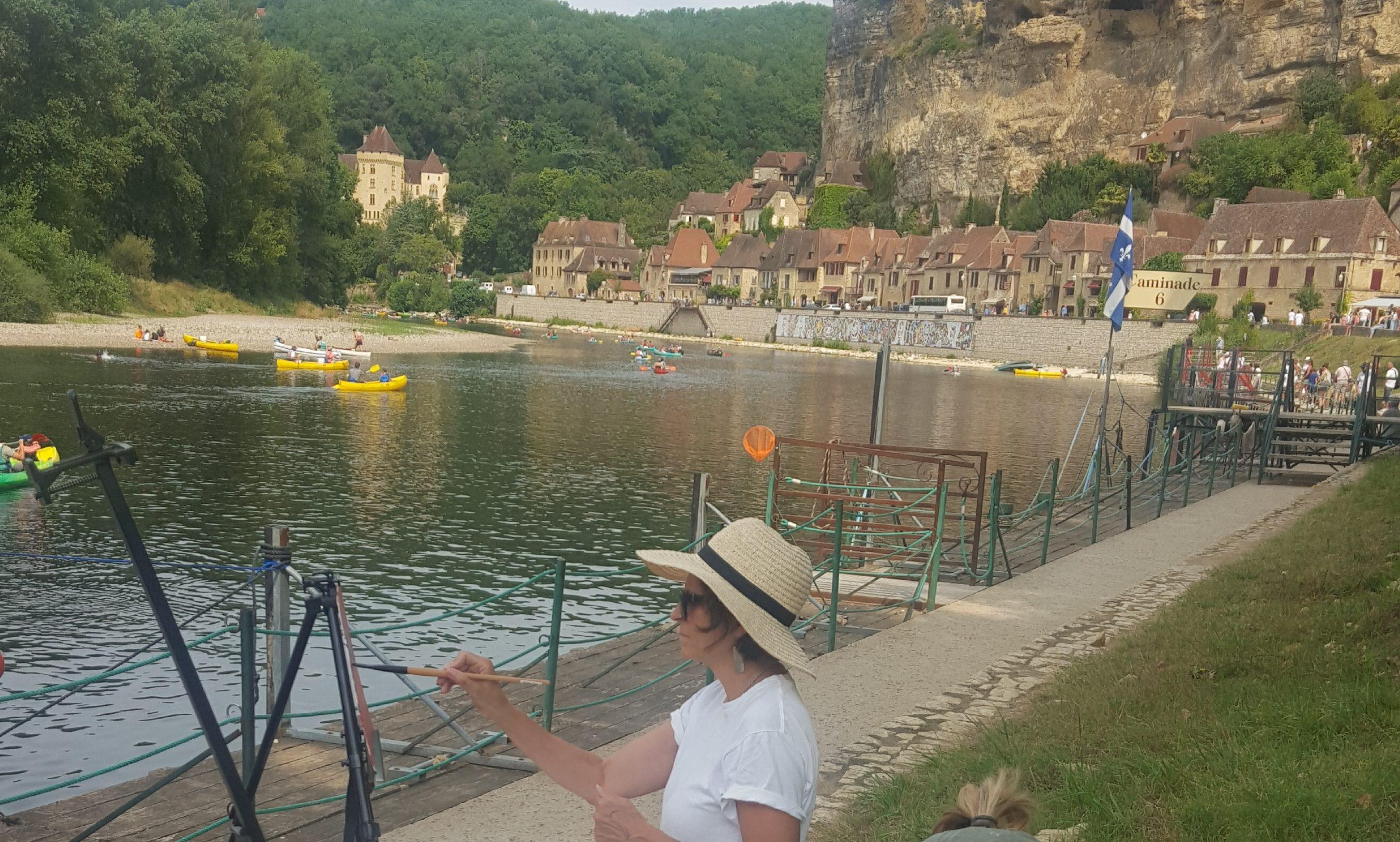 History of Rocamadour
Rocamadour is a UNESCO World Heritage Site in the Lot region, only 35 minutes from Perigord Retreats.
The entire history of Rocamadour is shrouded by a mist of uncertainty. If records are to be believed, a man was found in the nook of a cliff in 1166AD. Someone announced that this must be Saint Zacchaeus the tax collector, who was supposedly embraced by Jesus after he decided to give up half of his wealth. The fact that he actually died about 1100 years earlier a long way from France doesn't come into question…
It seems like people believed it was him based on a medieval legend – not dissimilar to medieval people believing the miraculous and improbable acts of Jesus and God in many respects.
Since then, a whole town has been built and sustained on the existence of this myth. Several religious buildings have been built on the site, taking into account the  various rock formations. Word spread of the miraculous event throughout the following centuries and the town was developed to incorporate shops, restaurants and hotels to accommodate the growing number of pilgrims. To this day, the town serves the same purpose – serving the tourists who come and go year round. Furthermore, Rocamadour is actually one of the most visited tourist sites in all of France!
Our Route
Although magnificently built into the side of a cliff, Rocamadour is remarkably accessible for all people. We begin our tour at the top of the town and work our way down the zig-zagging steps. We'll work our way through the cathedrals, arch ways and cobbled streets to our meeting point at the bottom. For those who don't want to walk that far down there are elevators taking you between each level.
If you're used to a higher level of activity, another option is to take one of the multiple hiking routes around the town taking you through the valley and back up and over the plateau where you'll find waterfalls and derelict mills along the stream. For those who prefer two wheels, there are some excellent cycling routes around the town, even going between tourist sites.
Santiago de Compostela
The route of Santiago de Compostela passes through Rocamadour on its way to the supposed burial ground of Saint James in north eastern Spain. You can read more about this historic European network of routes here. Or more on our other excursions here.