Monpazier / Beaumont
Perigord Pourpre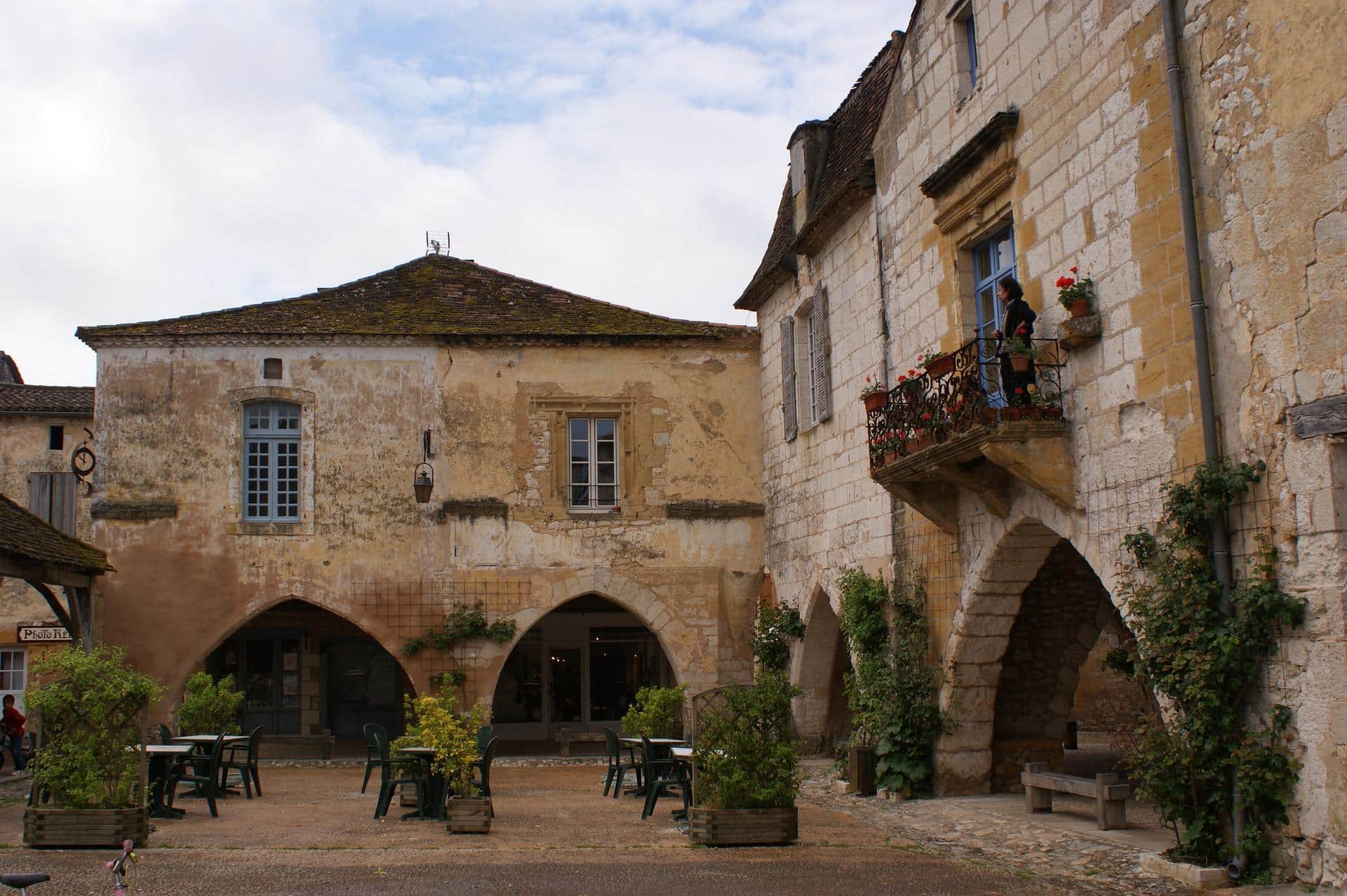 Introduction to Monpazier / Beaumont du Perigord
Monpazier and Beaumont du Perigord are two bastide towns we visit occasionally during our excursions. Bastide towns are those who were walled at some point in time. The idea was that it protected the citizens from attacks from intruders. You'll notice there's a high number of Bastide towns in the Dordogne and Lot regions. Throughout the last 20 centuries and longer, this area has been inhabited, fought over, lost and won, owned by many nations and tribes. The stories are told through the architecture that remains and the Bastide towns are just one example of this.
History
Founded in 1285, this town is over 700 years old. During which period it was owned by King Edward the 1st and Richard the 2nd – two previous kings of England. Every year it hosts many specialist markets and medievals fetes to celebrate its history. This is commonplace amongst many small towns in the region.
10 minutes down the road lies another small town called Beaumont du Perigord. This town also has its own church, quite incredible to when you consider the enormous size of the churches in relation to the small size of the villages.
The old towns have very similar characters, beautiful archways in the town squares and cobbled streets. Beaumont is a "citie-fleurie", which means it is designated as a flowery urban area. One of the streets here is incredibly beautiful. The traditional stone walls have different climbing plants growing up them, grape vines, honeysuckle and wisteria. There are lots of potted plants overflowing with colours many different textures. It's a real scene to paint.
One could easily spend a day getting lost in the beauty of either of these villages and I'm sure you will. Perhaps you'll take the time to eat lunch in one of the pretty little restaurants or drink a café gourmand in the shade somewhere?