La Roque Gageac
Perigord Noir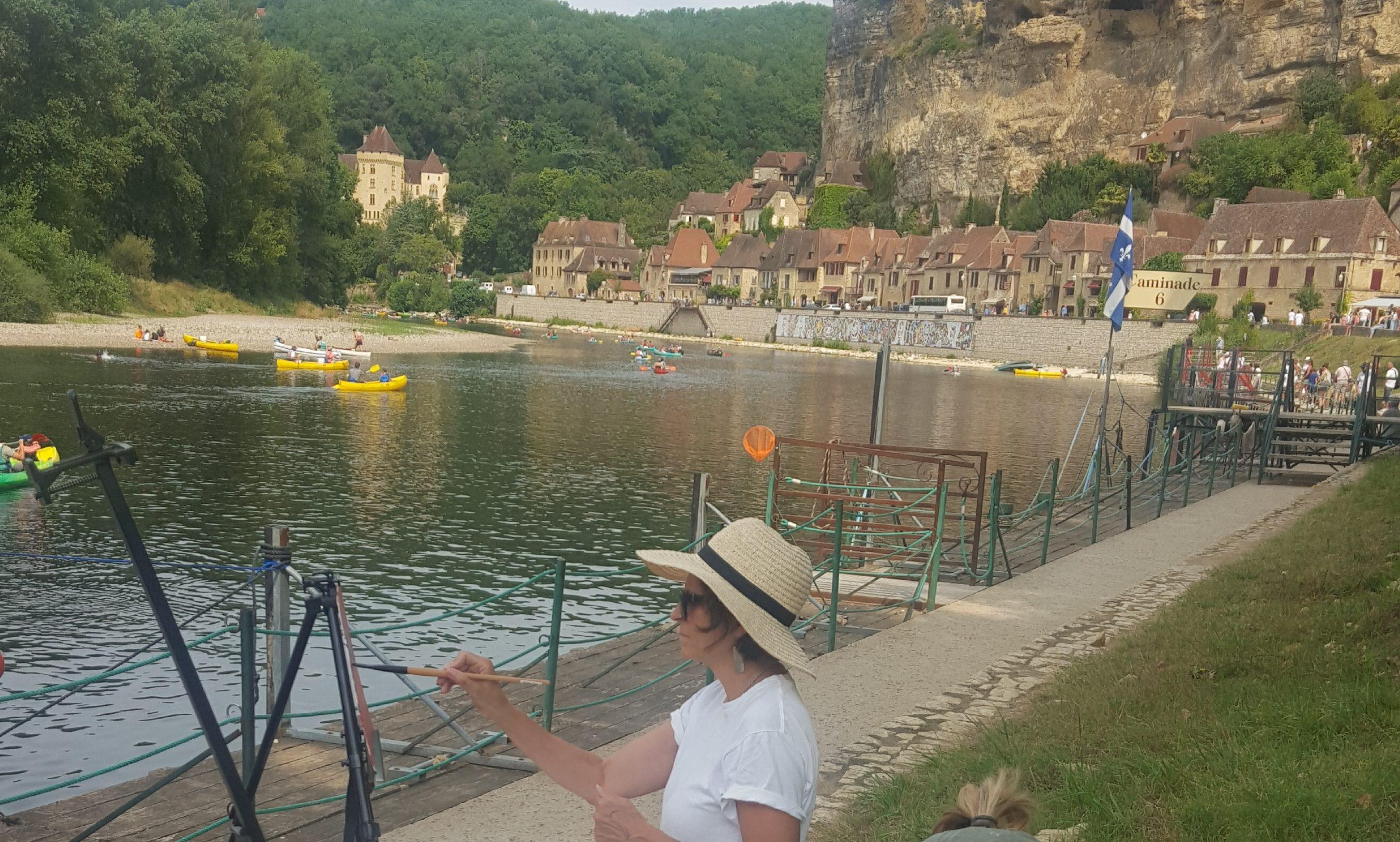 History of La Roque Gageac
La Roque-Gageac has been occupied by humans since pre-historic times. Evidence of this is seen through the excellent condition of the Roman well, the remains of an ancient route and a Villa from the Gallo-Roman era.
The locals often built themselves into the side of the cliffs in fortified houses for extra protection. This was very useful when the Vikings sailed their "Drakkars" up the Dordogne. During another time period, the gates at each end of the village served as blockades to stop the invasions of the english.
The village survived the Hundred Years War with little damage, and subsequently attracted the wealthy and intelligent Bourgeois and Noblemen. Throughout the following decades, the "style" of the village changed from arrow-slits in walls, blockades and fortified buildings to something more attractive and stylish (the pointed roofs). For a closer look at the roofs, check out our video on Youtube here.
Secret Gardens
Nestled between the cliff and the row of houses is a secret garden, barely visible from the road or river. Due to a combination of shelter and  reflection of heat from the cliffs, there is a mediterranean climate. In this area, palms, banana trees, orange and lemon trees and many other species seem to flourish. 100 yards down the road and this is impossible! It's a quirky and unique feature of the village you'll be sure to enjoy.
Other Information
La Roque Gageac is one of the selected "beaux villages" of France, and has medalled in several years as one of the top 3 most beautiful villages in France (see Saint Cirq Lapopie, another medallist we visit).
As you exit the village towards Cenac, you'll notice a variety of crops being grown in the flood plains, which provide a very fertile soil and thus excellent harvest of corn, fennel and other crops during the summer months. The road is aptly named "Route de la Noix" after the Walnut orchards between the road and the river.
When you visit for yourself, you'll understand exactly why it's one of our favourite spots.