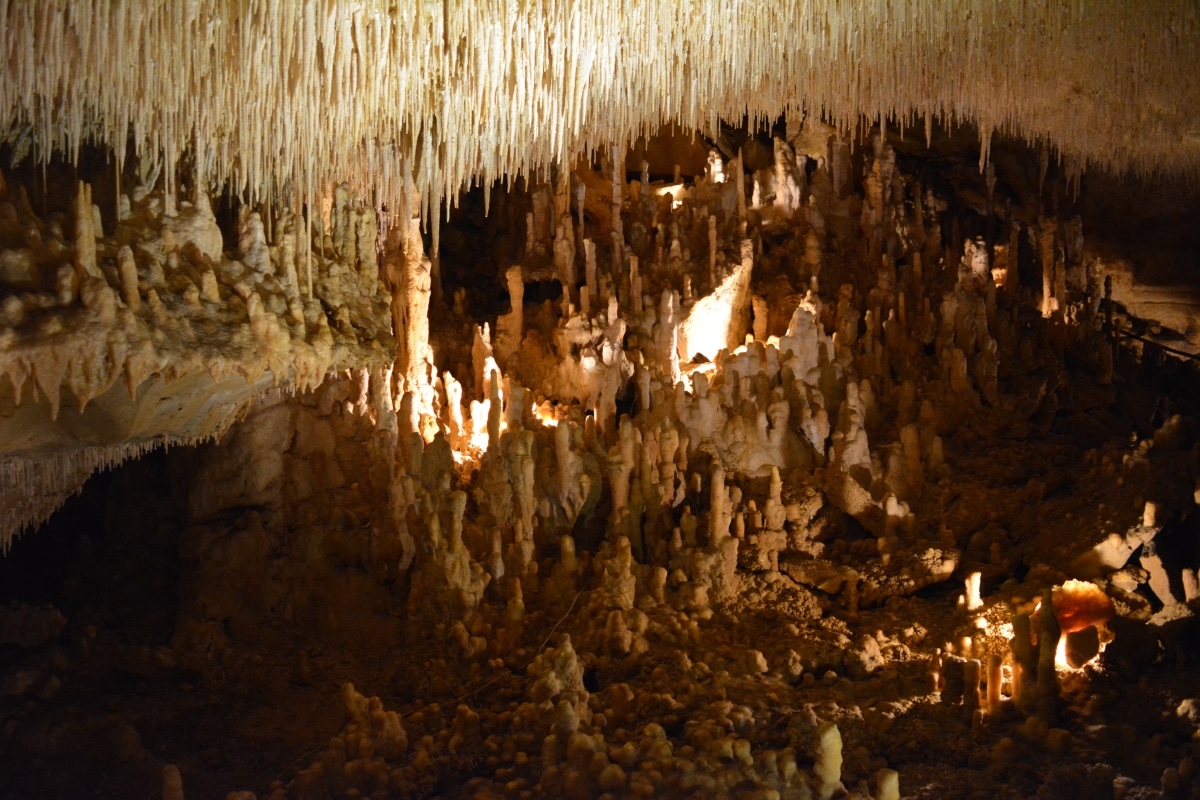 Local attractions
It goes without saying that Perigord Retreats is the biggest reason to visit Gourdon (haha). Other than that, We have the Grottes de Cougnac (see their site here) and lots of poppy fields and sunflower fields. On a warm summer's day, its also nice to go down to the lake for an ice cream and a swim!
What's more important than what we have in Gourdon is what we have access to within a short drive. It really is the perfect location for a place like Perigord Retreats!
Why we chose to live here
It's is an excellent strategic location for us. It gives us 30+ places to visit all within an hour's drive of Perigord Retreat. Our home is a great small town because it has direct access to Paris and Toulouse by train, a hospital and multiple supermarkets. So, from a logistical perspective it's perfect. 
On top of that, we're also privileged to have an incredible cathedral and some breathtaking panoramic viewpoints from the tower.
Within the central part of tour of the toqn, there are some beautiful archways, medieval alleyways and even a couple of secret gardens that give us the opportunity to paint some excellent scenes!
History: Gourdon
Gourdon has a very mediaeval feel to it. a fortified gate, half-timbered houses and narrow lanes twisting up to the esplanade where once the castle stood…
From the top of the hill, the gently undulating landscape reminds you of the Perigord. All that remains of the castle and ramparts destroyed in the 17th C.