Collonges la Rouge
Corrèze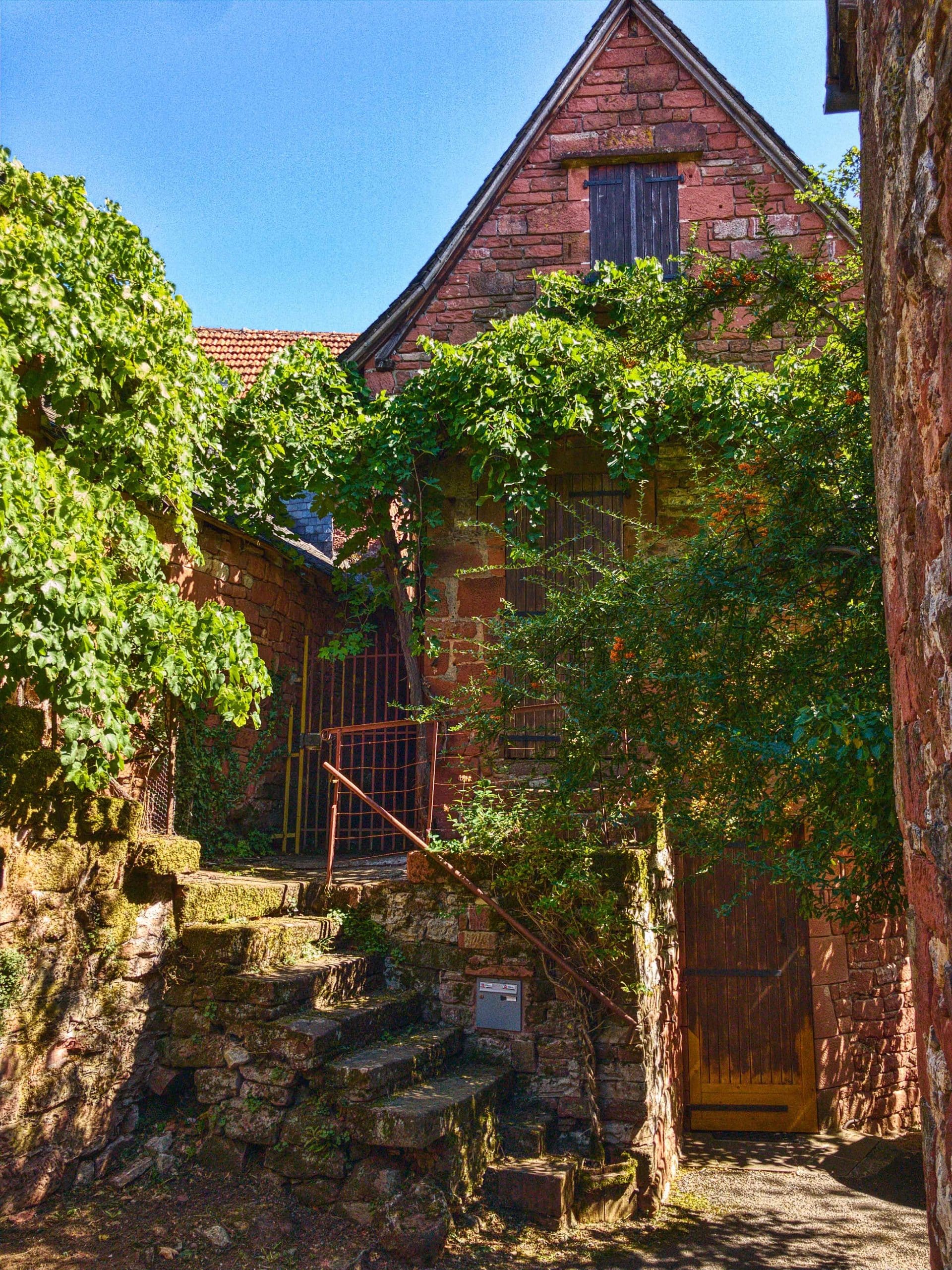 History of Collonges la Rouge
The monks of Charroux Abbey founded a priory (later named Collonges la Rouge) in the 8th century which attracted a population of peasants, craftsmen and tradesmen who lived and prospered around its fortified walls. The welcoming of pilgrims for Compostelle through Rocamadour was a lasting source of profit. In 1308, the viscount of Turenne granted the village a right to high, medium and low jurisdiction, permitting it to govern the birth of lineages of prosecutors, lawyers and notaries. The enclosure soon became too small to contain the entire population, and faubourgs were created. Following the French wars of religion, the reconstruction of the nobility's fortune coincided with the viscount's rise in power.
The village is a member of the "Les Plus Beaux Villages de France' association and is actually where this association was created. It is one of the most visited sites in the Nouvelle Aquitaine.
The viscounty was integrated to the French Kingdom, and the châtellenie of Collonges-la-Rouge lost all privileges and influence. The priory's outbuildings were then pulled down during the French Revolution.
The town declined steadily throughout the 19th century. The phylloxera crisis phylloxera crisis of the 1850s-70s indeed disseminated the vines and led to a rural exodus.
However, it was revived in the first half of the 20th century. A group of inhabitants indeed founded an heritage preservation association and had most buildings classified Historical Monuments in 1942.
The Red Stone
Collonges-la-Rouge is entirely built with red sandstone. Its existence is proven since the 8th century thanks to the donation of the count of Limoges. 
Its formation is linked to the presence of a geological fault line – Fault of Meyssac. It is the only area in the region with this red stone, which is what makes it stand out so much.
Why we visit
Visiting this red village offers us a unique opportunity to paint bright red buildings en plein air. It makes a change from the typical limestone and Quercy stone in the Perigord & Quercy. 
This village is in the foothills of the Cantal mountain range (don't worry, they're more like big hills than mountains!).