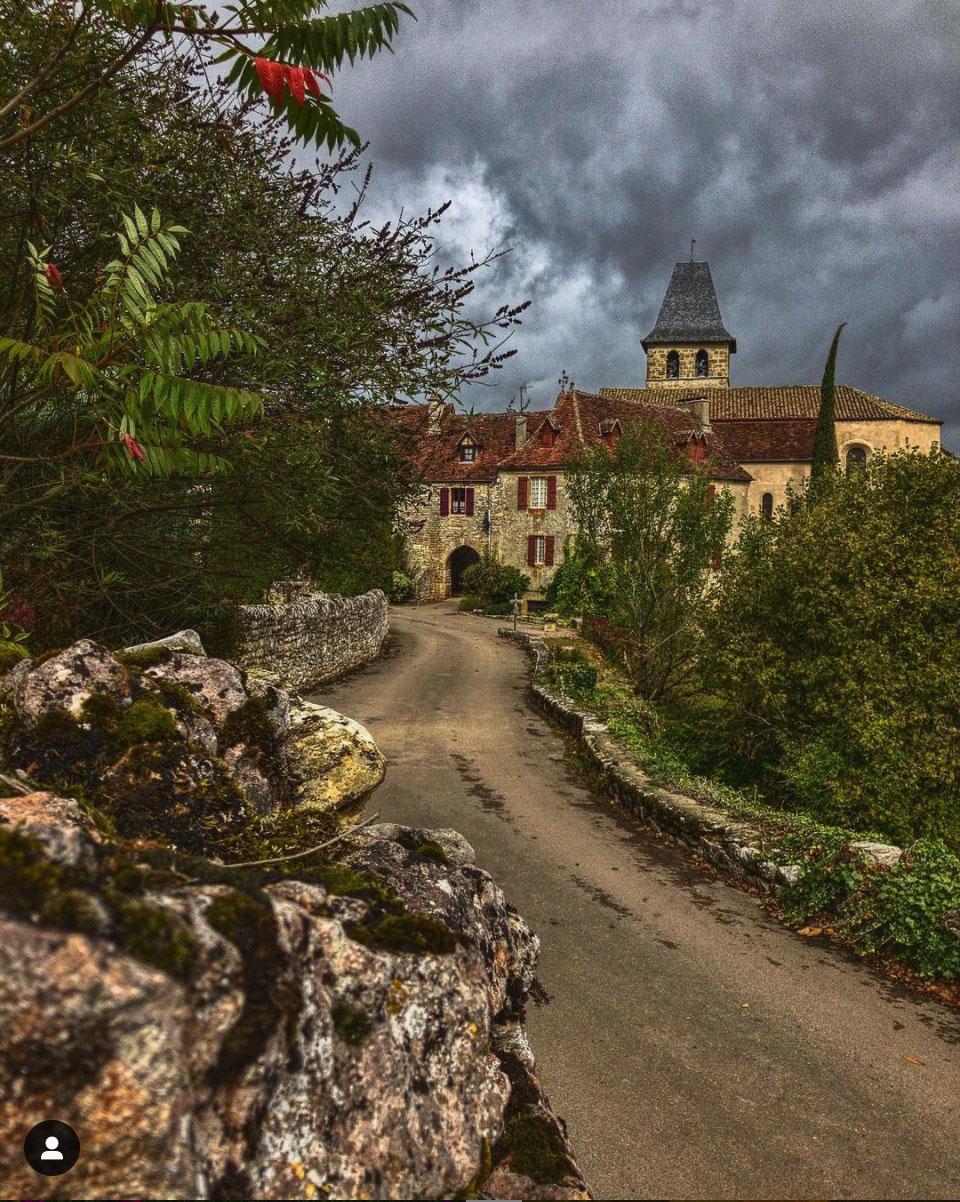 History: Autoire
Autoire has sloping dark tiled roofs, blond half-timbered or corbelled facades, turrets and dovecotes, mansions, castles and manor houses, make it an ensemble of remarkable architectural character.
Formerly a popular holiday resort for the notables of Saint-Céré, the village was nicknamed the "Little Versailles".
Carefully Nestled at the bottom of the valley and dominated by limestone cliffs, it has the privilege of having the highest waterfall in the department. This beautiful and majestic waterfall of over 30m is protected as a listed site. Autoire is also "the English castle", a medieval construction leaning against the limestone cliff with which it merges. Long a landmark of brigands, this "castle" dominating the site is only two meters wide!
What is there to do?
Apart from the obvious (painting and taking photos), here are a few other things you can do in Autoire!
Stroll in the middle of mansions and manor houses in the village
Walk to the waterfall from the Fontaine (2km of steep path, be careful when it rains)
Viewpoint of the waterfall at Hameau de Siran
Participate in a weaving workshop at Brins de Laine
Gain height through climbing
Go on a hike to the Château des Anglais
Visiting this village is easily combined with a visit to the Gouffre de Padirac or Rocamadour. It's an absolute gem, hidden deep in the Regional Park 'Causses du Quercy'.