Picking Blackberries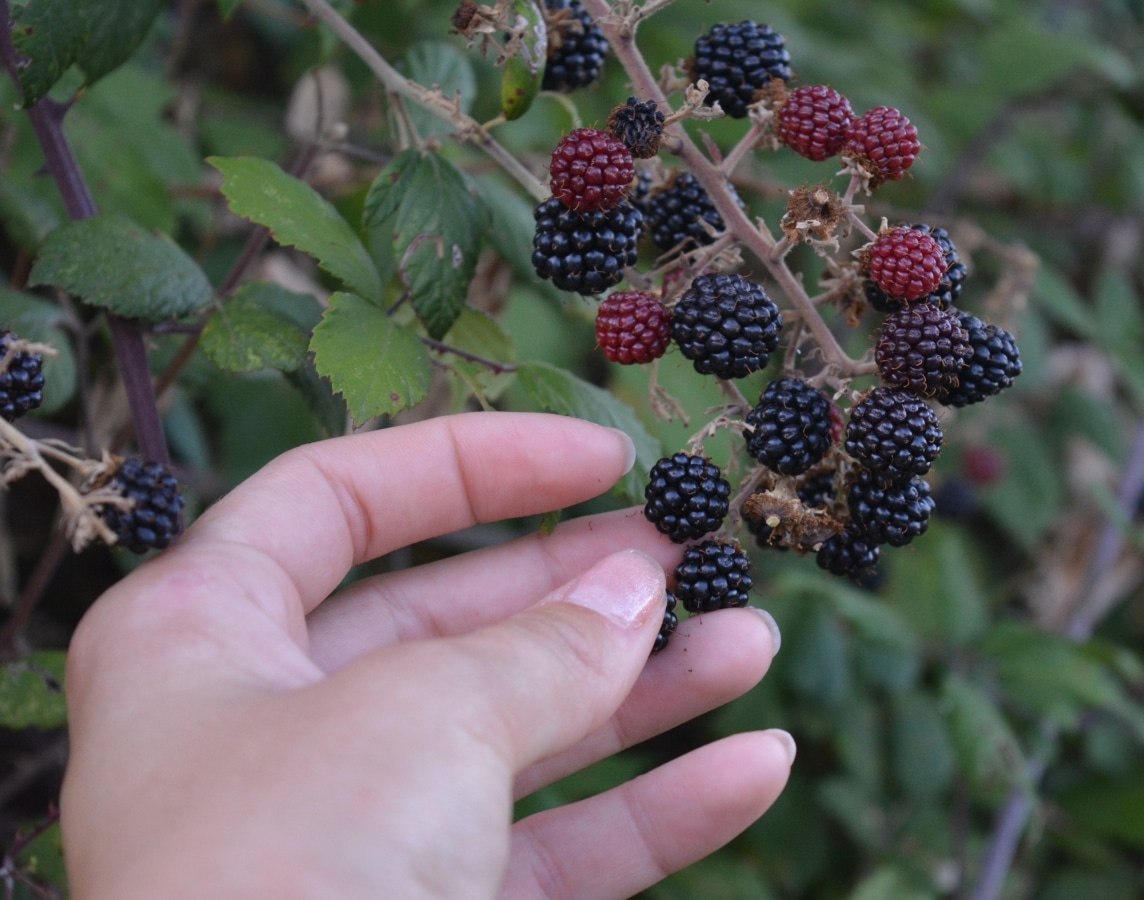 We enjoyed a sunny August weekend to go and pick our first blackberries. It is part of one of our pleasures  of living in the countryside. What could be more enjoyable than being able to feed on what nature offers us just a few steps from the door of Périgord Retreats?
The blackberry, the fruit of the bramble, is of a bluish black color. This natural and sweet antioxidant can be used for the culinary preparation of delicious foods.
Initially, we chose to prepare an apple and blackberry crumble. Fresh, sweet and light, this dessert will be easily accompanied by a ball (or two for the most greedy) of icecream.
For those who aren't particularly fond of their cooking, know that you can also taste the blackberries without specific preparation (except the cleaning of the berries), just by eating from the dish, as you would with raspberries or strawberries.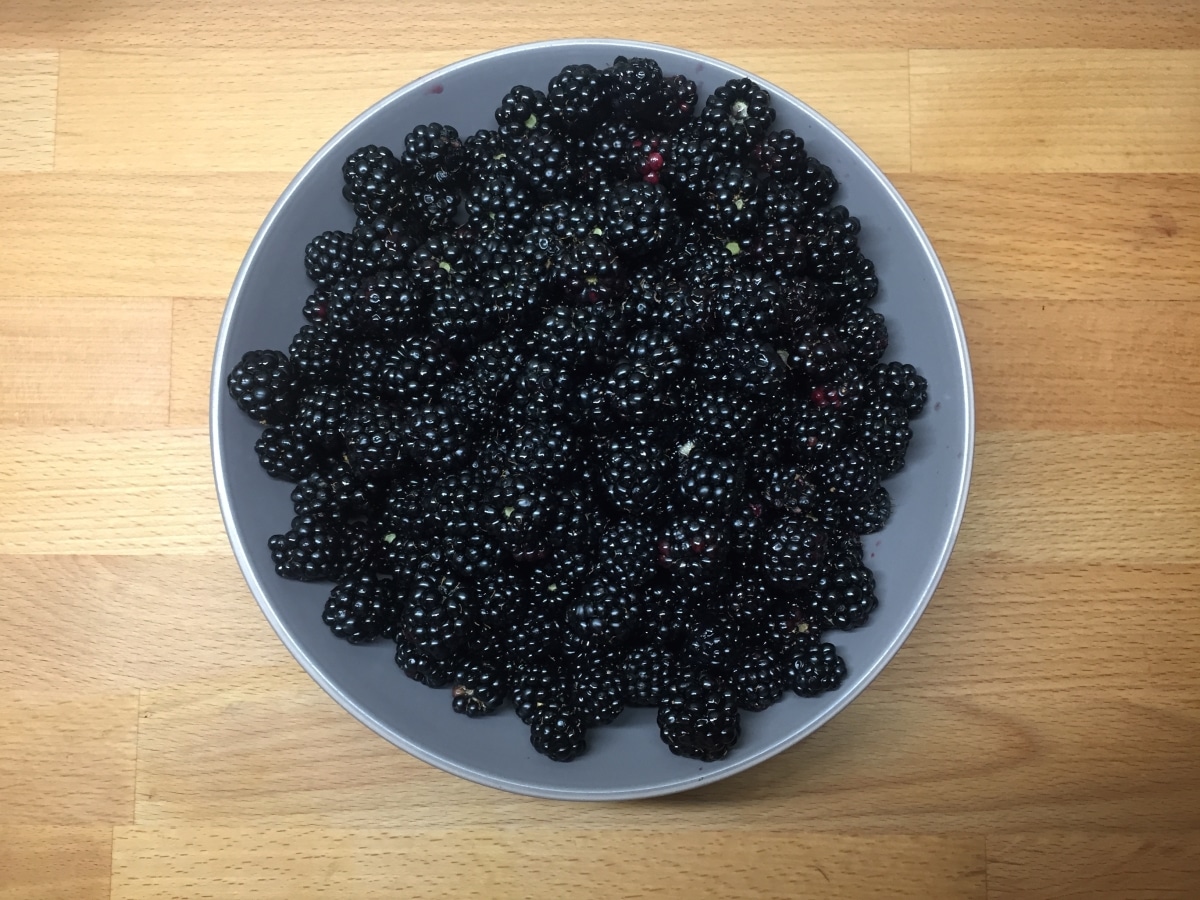 In order to vary the pleasures, we also just tested the smoothie; bananas, mango and blackberries. A real treat!
Did you also know that "everything is good in the bramble"? The shrub on which we find the blackberries has much more culinary resources than one can imagine! Indeed, in herbal medicine *, dried leaves of the shrub can be used in herb tea to cure inflammations of the throat, digestive disorders or to purify the kidneys of the toxins. The petals of the flowers can be used to decorate the summer salads. And finally, the young shoots of thorns are used for the preparation of an appetizer based on brandy and red wine, to consume in moderation!
I hope you enjoy this article, and perhaps during your visit to Périgord Retreats, you can venture to pick this delicious berry that will delight your taste buds!
* Medicine based on extractions of plants and natural active ingredients.
If you liked this article, why not check out our article about foie gras.