Your painting vacation in France
We tailor our painting vacation in France for every group leader to ensure that their desires are successfully achieved. Whether that be a week packed full of excursions to all of the best locations the region has to offer or on the other end of the spectrum, a relaxing 10 days with more time spent painting in the studio or plain air on site at the excursion locations.
We are host to a wide range of painters and photographers who enjoy painting/photographing a range of subjects. Usually flowers or traditional french village life. Our years of experience mean we hold an intimate knowledge of the area and can pander to your desires.
Your Hosts
Angela and Adrian are your hosts for your painting vacation in France at Perigord Retreats. Born and bred in the countryside, they understand nature and the beauty of living a rural life. Whilst they are both of English, they took the decision to move and transfer their whole lives to rural France. Having spent the last 36 years together, they are both best friends as well as a happily married couple.
With their focus on hospitality and customer service they know how to make people happy and how to maximise their enjoyment by embracing what is on offer here. Also, they genuinely enjoy spending time with their guests on excursions and sharing interesting stories.
Angela
An accomplished chef and a superb hostess, Angela knows how to provide a feast at every meal. Trained by local chefs, she knows how to produce exquisite food using locally sourced products and will pander to your every food whim with a focus on French and Mediterranean cuisine. Any specialist dietary requirements should be requested at the time of booking. Everything from a simple breakfast to a last night dinner will be enjoyed by all. She can always be found in the kitchen or out enjoying the garden planning more menus or excursions for you to enjoy.
Adrian
Having spent the last twenty years driving through France, Adrian has extensive knowledge of the road systems. Therefore, he knows his way to all the out of the way places that you will find interesting to paint. The big tourist attractions have good access to parking and ways of delivering you.
He takes great pride in the garden and makes sure that there is a good display of colour and texture. The artisan designed seating areas are well maintained and provide opportunities to paint while sitting the shade or in sun. Take your easel and paint or sketch wherever you like.
Adrian will encourage you in a game of petanque or croquet, or perhaps you just want to talk or wander.
Harrison
A university graduate Harrison brings another dimension to your Perigord Retreat experience. He is fully bilingual and more than familiar with every destination you could possibly want to visit. His knowledge of the area is superb and he will guarantee you'll enjoy your painting holidays in France.
Having played basketball for England and currently as a semi- professional, he will regale you with tales of his experiences and give a youthful perspective of life while here in the Dordogne/Lot regions.
Chloe
Chloe is an effective and bilingual host so will do her best to make sure your stay is complete in every way. She has expert local knowledge and can advise you where to walk, where to buy gifts, where to catch a glimpse of nature and point out interesting facts within the gardens and grounds during your stay.
Chloe with her culinary skills assists with meal preparation and serving. Also, she is always on hand for a pedicure or other treatments as she is also a qualified beauty therapist.
Plein air painting vacation in France
Depending on the medium being used we offer days out to paint plein air on site at some of the most breathtaking locations in France. Have a look our page about plein air painting for more information.
If plein air isn't your thing we also have an exclusive studio with space for 20 people. There is running water, a wall mounted monitor for enlarging your photos and great lighting. You can take a virtual visit of the studio by clicking here and navigating to the bottom floor of VillaQuercy.
We are lucky enough to host painting vacation s in a region where natural history, medieval history and natural beauty is densely packed together in a very small area. Consequently, we can take our painters to around 30 different locations all within an hours drive of Perigord Retreats. You'll struggle to find this elsewhere.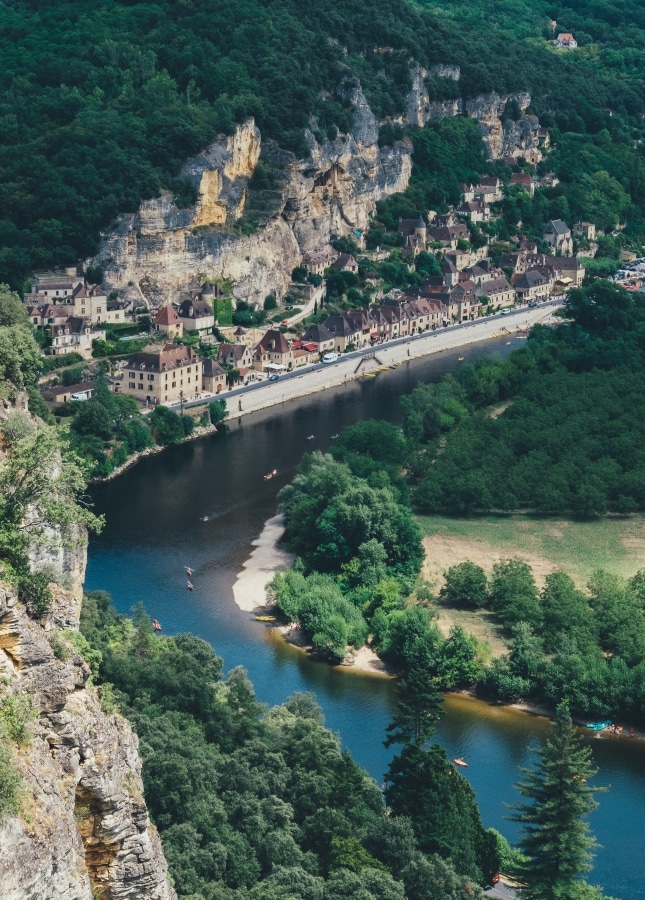 Nature
The Dordogne river is one of the cleanest in France. As a result, it is possible to bathe in it on many occasions throughout your stay here – if you wish. By waking up early enough, you might be lucky to see some deer from your bedroom window or one of the 30+ species of bird we've found since we've been here.
You'll be sure to have everything you need while you enjoy an experience you'll never forget when you book your painting vacation in France with Perigord Retreats. If you'd like more information:
explore our site since you're here by looking at our excursions.
follow us on social media
make sure you have a look at our Youtube channel.
SaveSave
SaveSave
SaveSaveSaveSave
SaveSave
SaveSave
SaveSave
SaveSave
SaveSave
SaveSave
SaveSave