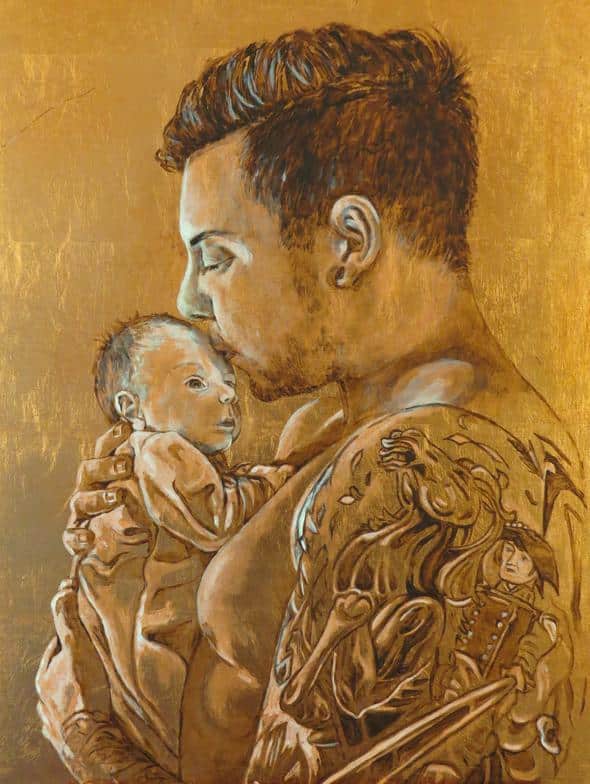 The subjects within Nikki Jacquin 's work, their interaction and their environment tell a story, usually about childhood or family life. She says, "I have painted many subjects, but am always drawn back to children and depicting their enthusiasm for life. The honesty and immediacy of children make them excellent subjects. Children are drawn into the experience of their surroundings. They focus on "now" and "the fullness of now". As adults we tend to miss this as we look into the past or rush through to the future." Portraits of your family may be booked through Nikki. The current waiting list requires booking approximately 2-4 months in advance of your desired delivery date.
In 2010 – 2015 she was an approved instructor for www.grumbacherart.com . In 2015 she also began teaching workshops for the Art Gallery of Regina and classes for the Neil Balkwill Civic Arts Centre.Nikki's most recent solo show was held at the Art Gallery of Regina's Outside the Box venue and featured her landscapes on copper. She has also exhibited at the University of Regina Club twice, Government House, the Joe Moran, the Assiniboia Galleries in Regina and Saskatoon and the Dunlop Branch Galleries in Regina. She is also a regular exhibitor at the Regina Spring Home Show and many others.
In recent years Nikki Jacquin has began to expand her business Nikki's Portraits of Childhood to include art instruction and painting holidays. In 2013 & 2015 she led a group of artists to paint plein air in Paris and the S.W of France then into Cuba in Feb. 2016 & 17. Her next group painting excursion is planned for Feb. 1 – 15th, 2018 in The Mid-Winter Cuban Salsa Dance and Paint Holiday. Nikki who loves the outdoors and painting plein air spent time working in the Moose Mountain Artists' Colony in 2012 – 2017. She has also been Guest Artist in Residence for 3 years at Cypress Hills, SK through a Creative Partnerships Grant with the Sask Parks & The Friends of Cypress Hills Inc, funded by the Sask Arts Board and Sask Lotteries. There she designed and provided arts programming to visitors to the park and conducted open studio times while working on her art practise. Nikki was also a successful applicant juried to participate in the 2013 / 2014 CARFAC Mentorship Program funded through the Sask. Arts Board and was pleased to be mentored by artist Iris Hauser. She also served as a juror in 2015 on the mentorship selection committee.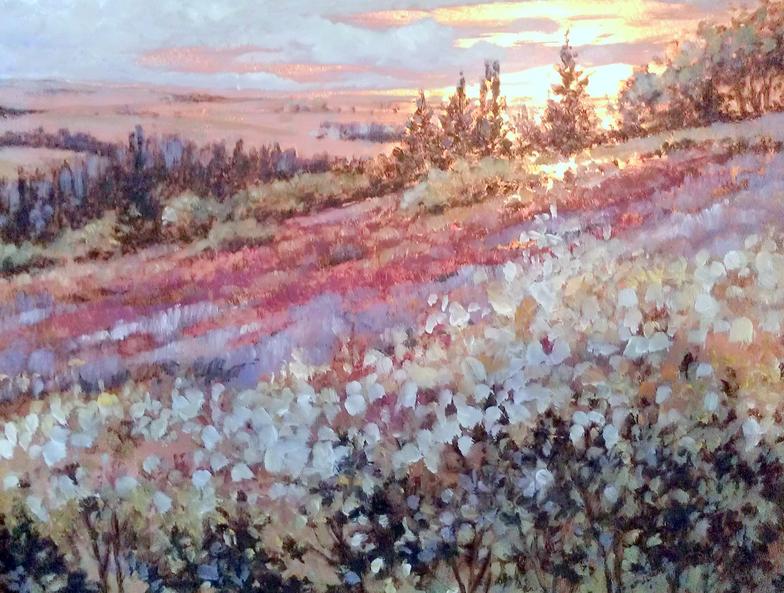 For a closer look at some of the places you'll be visiting on this painting holiday, head to our excursions page.
You can follow Nikki personally on her Facebook, twitter and Instagram or head directly to her website.
You can book directly with us by emailing info@perigord-retreats.com.
Costs for Nikki Jacquin's Painting Holiday
All airport transfers, meals, wine and excursions included during your stay at Perigord Retreats. Shared or private bedrooms, shared or private bathrooms are available.