Maria Tavares 24 – 31 October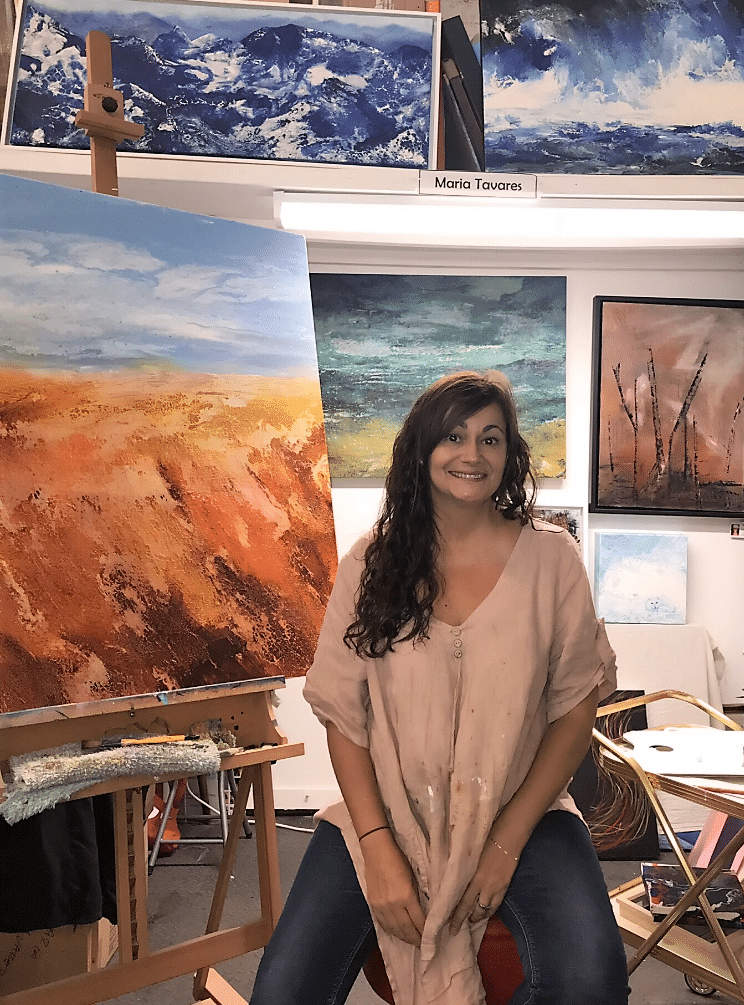 Aimed at artists with all levels of experience, from total beginners to those wishing to improve their skills, Maria's art courses invite you to master the art of mixing colours and create your own unique masterpieces, against the backdrop of the stunning French scenery. 
Pitch your easel, as the painting course takes you outdoors to draw inspiration from the beautiful landscape. Maria will be on hand at all times to help you hone your skills, whilst providing demonstrations of different techniques and skills. She will be using acrylics and oils and mixed media exploring a variety of approaches to create textures.
Maria is based in Liverpool, where she teaches her craft through a series of focused classes and courses, alongside creating unique pieces of art for exhibition and sale.
​She qualified as a teacher at The University of Central Lancashire and has taught across myriad locations in the north west of England, including Tate Liverpool, the Walker Art Gallery, Hugh Baird College and Hub Studios, amongst others.
​Alongside her teaching, Maria paints. Experimenting with a range of materials, media and techniques, Maria's artwork is inspired by nature. 
Maria's art has been exhibited around the world, in many prestigious places and spaces, including: The Brazilian Society of Visual Arts in Sao Paulo, Tate Liverpool, FACT, The Gallery Liverpool, and the Liverpool Anglican Cathedral. 
If you have an interest to paint, Maria has the ability and experience to teach you.
She will build your confidence and have you creating artwork to be proud of.
Expert tuition, fun and laughter and plenty of individual attention!