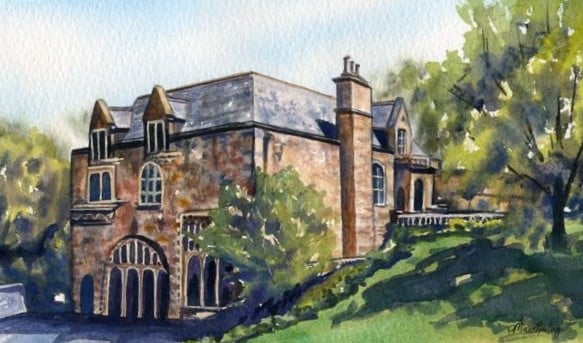 Watercolour Sketchbook Tour with Linda MacAulay 6 -16th September 2020
Experience the beautiful Dordogne region of France through the eyes of an artist by creating your own watercolour travel journal under the expert guidance of Linda MacAulay.  It does not matter if you're a beginner or a more experienced artist this trip will delight and inspire you.
We will be based at Perigord Retreats which is situated an hour from Toulouse in the Dordogne Region of France.  Each day we will immerse ourselves in the stunning French country side, experiencing a visual feast of landscapes, architectural subjects and authentic experiences with the help of our knowledgeable bilingual guides.  
If your still feeling inspired after our daily painting excursions, Perigord Retreats offers a fully equipped studio that is available 24 hours a day for those who want to finish off or continue working. For those who prefer to take it easy, the retreat offers many spaces to relax, acres of gardens and a swimming pool.  It is located a short stroll from nearby villages and farmland.
With gourment meals made from local produce and local wines included, this is an opportunity to immerse yourself in painting and relaxation. 
Watercolour travel journals are perfect for travelling as they highly portable and require limited equipment.  Learn how easy it can be to quickly and accurately capture the ambience of your location.
Drawing or painting on location is a process of acute observation…almost a meditation although it does come with its own set of challenges.  An artwork done onsite enables you to encapsulate your experiences in a way that photographs never can.  It takes you back to the experience and provides a great reference for future artworks.
Linda is known for her easy to follow and encouraging teaching style.  She will be giving daily demonstrations along with written information on the following topics.
Tips for working on location.
Product recommendations…what works and what does not work based on Linda's extensive testing in the field.
Watercolour techniques specific to using pan sets.
Pen and wash techniques.
Design and layout ideas for your journals.

 

Improving your drawing skills with a particular emphasis on perspective and drawing architectural subjects.
Telling a story with your work.

 

Tonal values, composition, lost and found edges.
Linda will also be available during the evening for artists who wish for more one on one tuition or help in the studio.  
There will be have ample time to explore, enjoy and photograph our locations as well as working on our travel journals.  Non-painting partners are also welcome.  
All participants will be sent a list of materials to bring along with product and packing recommendations once a booking has been made.   
Recommendations.
"Over 3 days Linda's wealth of knowledge and teaching skills has transformed my understanding of painting 100%.  Her knowledge and practical skills are delivered in a generous warm manner accompanied with a great sense of humour."     Diana Taylor
"Linda would have to be one of the most generous and patient art teachers I have met.  She is only too willing to share her knowledge and takes great delight in her role as a teacher."     Mary Anderson
"As one of Australia's most outstanding artists Linda has many years of experience that she freely shares with her students. She passes on all the tricks of the trade that she has learnt herself along the way and does so in the most unassuming manner. Her classes are extremely enjoyable and I guarantee you will leave feeling enthused and motivated and ready to tackle anything."  Sandy McNicol
Inclusions
Transport: Pickups and return to Airport
All transport for daily excursions with air conditioned travel
There are some optional excursions  eg  castle tours,  cave exploration that are payable direct to the attraction.
Easels and stools are provided along with spray bottles.
Accommodation:
Guest House style accommodation with single or shared rooms / bathrooms as you choose.  All rooms can be viewed on the website.
Set on a large property there are many different spaces for you to explore and enjoy.
Gourmet meals made from fresh local produce in the traditional style.
Wine with meals – a variety of wines and sparkling to suit cuisine
Tea and coffee as required, in Studio and both kitchens.
Indoor Pool
Facilities to wash and dry your own clothes
Large studio that is well lit open 24 hours a day/
Not Included:         5 lunches and 2 dinners when we visit places like Sarlat and Rocomadour where most people enjoy finding a little café to explore.
Very few other out of pocket expenses except your own spending money or if you wish to explore the castle or do some other extra tour not involving the whole group for painting purposes.
Other days we have a cut lunch or picnic for when we are in smaller places without restaurant facilities.
Airfares to and from Toulouse.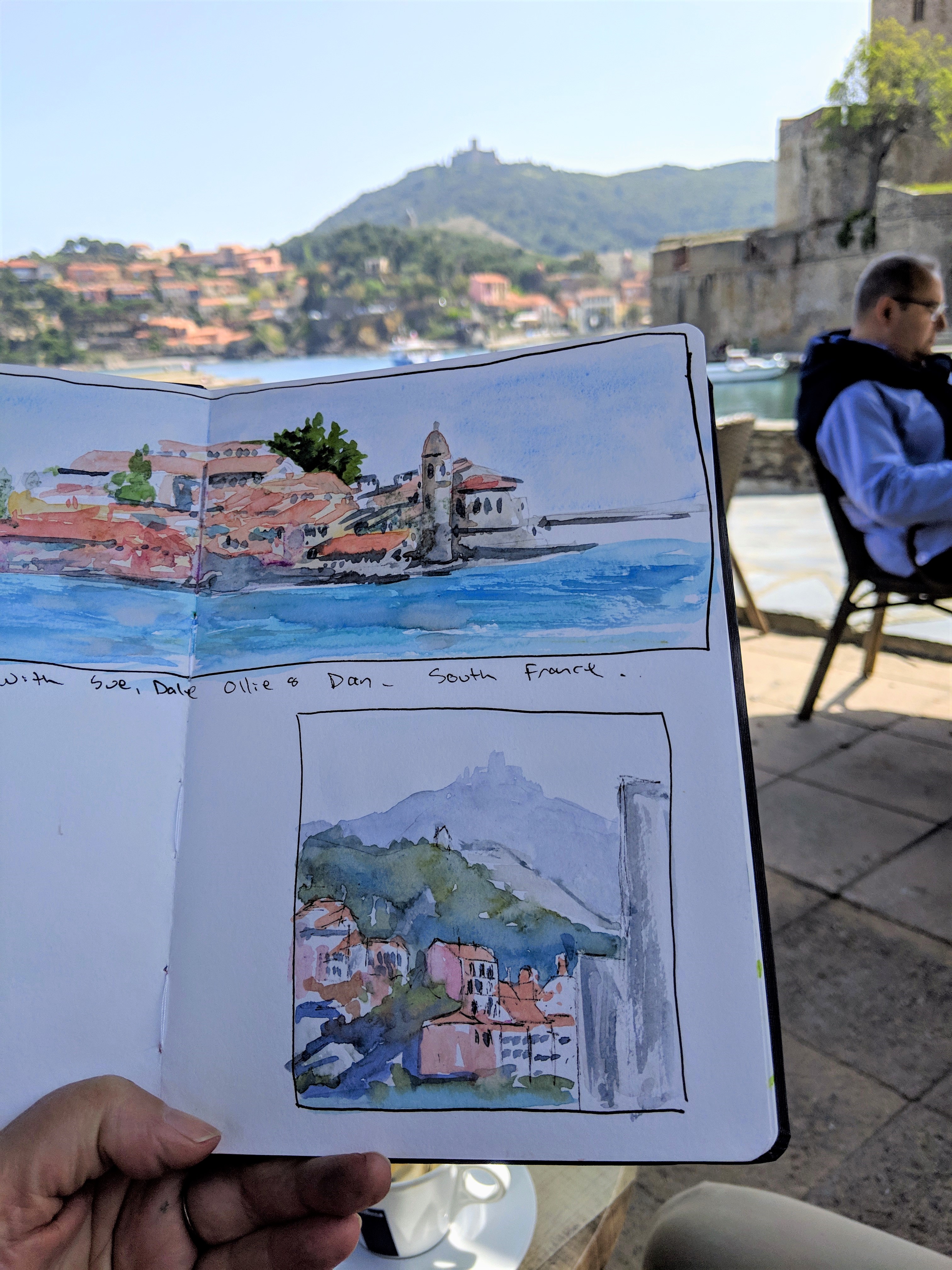 Travel is a huge part of Linda's art practice with many landscapes painted on location during her numerous stints as Artist in Residence or during her art tours.  Her prize winning artwork has been sold all over the world and includes commissions from both corporate and private sectors.  She currently resides in Melbourne.
Contact us for more information on this painting holiday.