About Janet Weight Reed
We are delighted to announce Janet Weight Reed as one of our art leaders for September 2019. Janet will be taking her students to visit some of the beautifully unique locations in the Dordogne and Lot regions of France. For more information on these places, check out our excursions page. Janet has taught workshops in multiple countries over the years, sometimes having no language in common with her students, so as a result, these experiences have helped hone her teaching skills to allow for a deep level of communication to help her students focus, be present and explore their creative path.
"Best known for her love of colour and spontaneous water colour painting, Janet has worked and exhibited widely for the past forty years on both sides of the Atlantic. Her water colours and large oil paintings can be found in many private and corporate collections worldwide.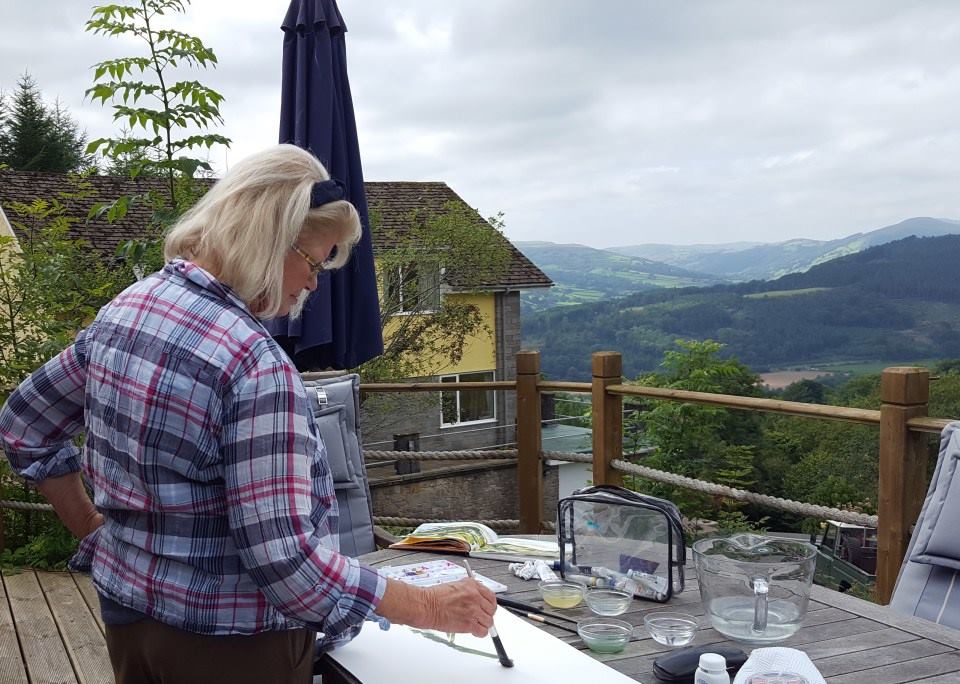 Her workshops cater to all levels, and are especially good for those wishing to loosen up and bring spontaneity to their work. Along with daily demonstrations, Janet likes to give individual attention to each member of the group.
Janet had written a blog for the past ten years, entitled 'My Life as an Artist'.  http://www.jcrhumming.wordpress.com
More of her work can be seen at http://www.janetweightreed.co.uk – youtube, FB and Twitter.
To sign up to this Painting Holiday, please download our booking form and send it to info@perigord-retreats.com
All guests will need to arrange their own flights and insurances.
SaveSave