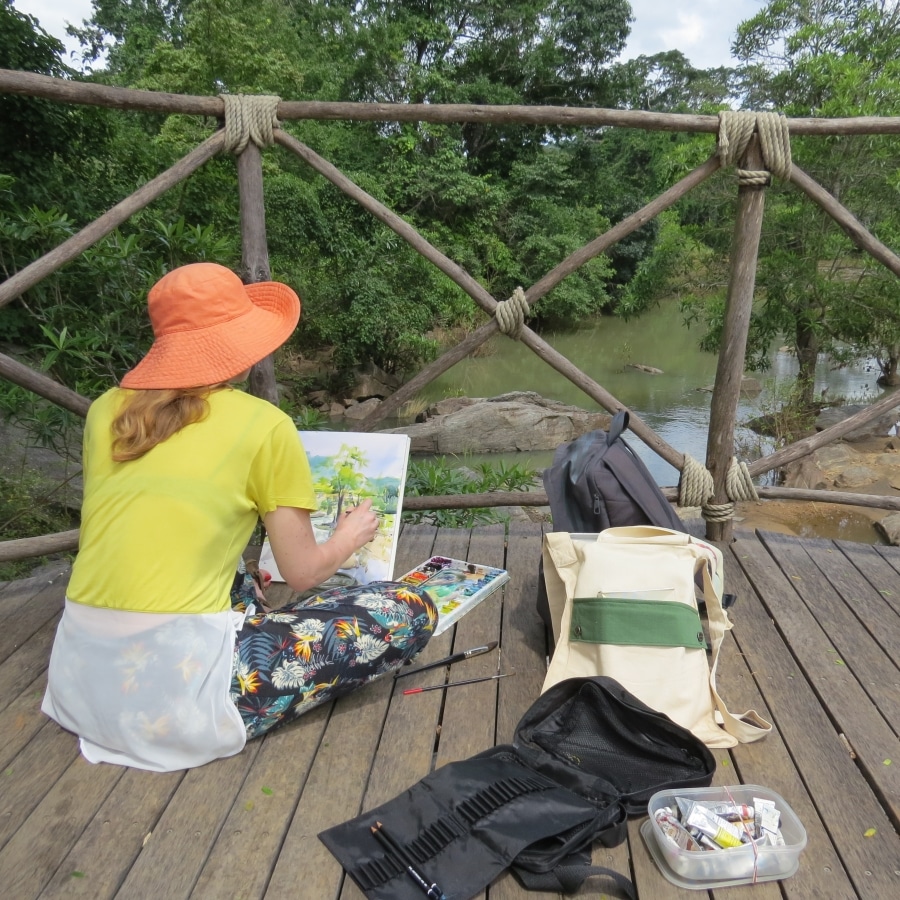 Ibolya Taligas was born and grew up in Hungary. She moved to London where she finished her further education in Illustration.  She taught herself watercolour painting which is now her primary medium, although she can use other mediums confidently as well. She loves to travel the world to seek out beautiful places to fuel her creativity.  She also works from her home studio.
Ibolya appeared in art magazines from the age of 16. She illustrated local newspapers in her home town. She is promoted on various art websites as a watercolour instructor and plein air painter.
From 2014 she has been organising group and private workshops in the UK.  Currently Ibolya Taligas organises painting holidays in Europe where she teaches plein air painting.
She believes that: 'You should never compare yourself to anybody else. You are truly unique and so is your art!"
Aim of painting holiday:
I understand that each student attends an art workshop with a different focus in mind.  I help each participant to achieve their preferred outcome by unlocking their creativity.  The key to a good painting is creating instant impact at any stage, which I show through demonstrations. Throughout the painting week in this inspiring region of France,  I encourage students to record all their surroundings in sketches as well as finished paintings. You will learn so much in a short time from how to get started, how to compose your painting, prepare a value and colour sketch as well as how to correct things in a 'messed-up' watercolour painting.   You will also get outdoor painting tips.
I can be over-enthusiastic with a very positive attitude to life, which I usually pass onto my students and fellow painters by the end of a painting day.  It's the best feeling in the world when you can show someone that getting close to or achieving their goal is not impossible.  Whatever your level, you will be going home impressed by your lively pieces of art.
Whether a complete beginner or someone who just wants to enjoy the group atmosphere, you are welcome to join.  A fabulous experience in the stunning Perigord Retreats, spoilt by our hosts!
To sign up for this Painting Holiday, email us at info@perigord-retreats.com with "Ibolya Taligas Painting Holiday" as the subject.