Plein Air Painting Retreat with Helen Beacham
With Helen K Beacham
September 7-13, 2018
Location: Perigord Retreats (Gourdon, Midi-Pyrenees, France)
Your retreat hosts, Angela and Adrian, will guide your private painting group on daily excursions to neighboring medieval towns and gardens in the beautiful and serene Dordogne region, located in the South of France.
You will stay in a retreat complete with acres of gardens,  an indoor/outdoor pool and an inside Art Studio at your disposal 24/7. You will enjoy gourmet meals (breakfast, lunch, dinner and picnics), visit grottoes with cave paintings, outdoor markets, and so much more!  You'll have plenty of painting time (about 3-4 hours/day) mixed with sightseeing time. You'll return home with lots of photos to paint from for years to come!!
Something about Helen Beacham
Born in Montreal, Canada, Helen Beacham (who speaks a little French and German, as well as English) recently became a U.S. citizen and lives just outside Charleston, South Carolina where she maintains her Studio. She's been painting and teaching for 36 years. For the past several years, Helen has taught annual 8-day workshops in Venice, Italy where she inevitably makes students fall in love with Venice through her painter's eyes. We invited Helen to do the same for us here in France and are delighted that she will be here in the Fall of 2018! You may see her work at www.HelenKBeacham.com.
Skill Level:  From beginners (with at least some minimal experience in sketching or painting) up to advanced levels are invited. You don't need any experience in painting plein air (outdoors).  Let Helen guide you through it…we all start somewhere and Helen makes it easy!
Acceptable media: Pen & Ink, Watercolor, Gouache, water-soluble crayons, or graphite. Acrylics are also acceptable if you are already comfortable using them. No oils please since Helen is allergic to them.
Supply List: Provided at sign up, or by request.
To book now: info@perigord-retreats.com
(Includes group transportation from Toulouse/Blagnac airport, all meals, shared accommodations, 3-4 hours daily painting instruction and mentoring, whether plein air or in the Studio, transportation to excursions, and entry fees). Does not include airfare or insurance. Private rooms may be available for 600 Euros more. Please let us know if you'd like to add your name to this list.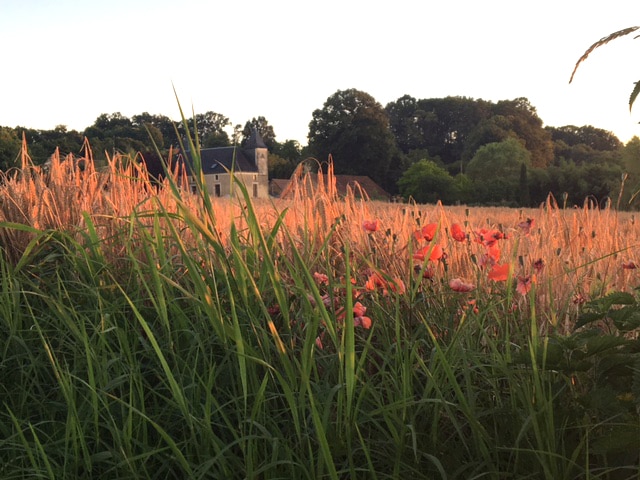 Student testimonials
1) "I encourage anyone of any level with a genuine interest in watercolor to join Helen Beacham.  Initially I was hesitant to join the trip as I was a beginner with no experience with plein air painting or painting architecture.  I decided to go as a life experience and it was life changing.  I learned an enormous amount of information about perspective, color and composition.  Helen is patient and kind and will tailor her teaching to your level of understanding.  I plan to continue my artist journey, traveling and learning with Helen Beacham!"  Susan B.
2) "I have had the pleasure of traveling with Helen Beacham on one of her painting trips. It was fabulous in every way.  Helen pays close attention to all the details that will make her students feel safe, comfortable, and inspired by what the area has to offer.  Helen demonstrated techniques that helped with perspective, color mixing, shadows –whatever we needed.  She provided much one-on-one instruction and lots of encouragement…."  Anne P.
Contact concerning workshop instruction: Helen K Beacham (BeachamFineArt@gmail.com) OR
Book with Angela:
email: info@perigord-retreats.com