About Christopher Cole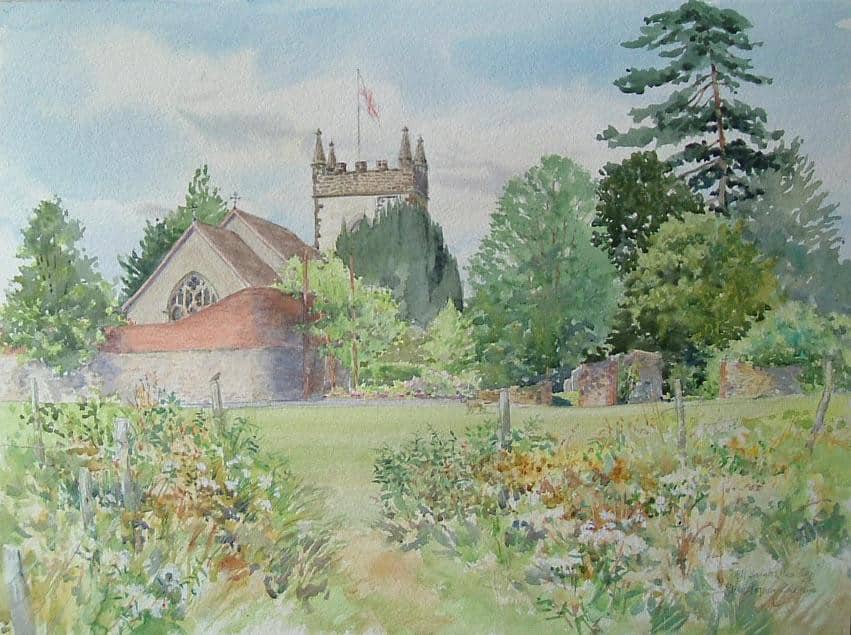 Christopher Cole is a highly successful artist with over 40 years of professional experience.  His Classical training included a thorough grounding in the techniques of the Flemish & Italian artists of the Renaissance.  He has an international following with paintings in collections in England, throughout Europe as well as in Australia, the USA, South Africa & Japan.  Clients come from all walks of life but share a taste for paintings full of warmth & character.
Christopher enjoys the challenge of creating an original portrait or painting that will be a work of art to be enjoyed for generations to come.  He works in acrylic, oil, pastel, ink & watercolour and specialises in drawing and painting from direct observation, bringing both traditional techniques and contemporary style to his acutely analysed interpretations.
Christopher has taught art at schools, colleges & adult education for over 25 years.  He really enjoys the challenge of bringing his extensive knowledge & experience to his lessons.  He encourages diversity & experimentation so that all his students develop their own personal style.
Christopher Cole has built his reputation as an artist over the last 45 years working from close observation and by immersing himself totally in his subject. He loves a challenge, whether as a portraitist, painting dancers or capturing an atmospheric landscape. On his painting holidays you can expect to be fully immersed in all the beautiful local landscapes, villages, street scenes and their characters. He will carefully guide you, teach you and inspire you to bring out the very best in your work: not as a clone of his but as your own artist, confident and individual.
Christopher has taught at schools and colleges over 30 years and has led numerous art expeditions on location both at home and abroad. Proficient in all drawing and painting media he will happily instruct artists at all levels. Expect a holiday filled with plenty of fun, plenty of colour, a lot of completely useless but fascinating insights, assistance as required and not a little expert knowledge. Trips to local sights will be followed up with studio sessions to maximise the benefits of developing sketches whilst they are fresh in your memory. His simple and methodical approach will enable you to develop all your creative skills
Please complete this form for more information on this painting holiday