Beynac Castle
Another highlight of our tour around the Perigord Noir, you'll be sure to visit Beynac Castle. The long standing history of Beynac began in the reindeer hunting times during the "Bronze Age". Even back then it had natural protection and was a very strategic point. Ownership of the castle changed hands many times over the coming centuries – the count of Toulouse, King Richard of England, the Normans and many more.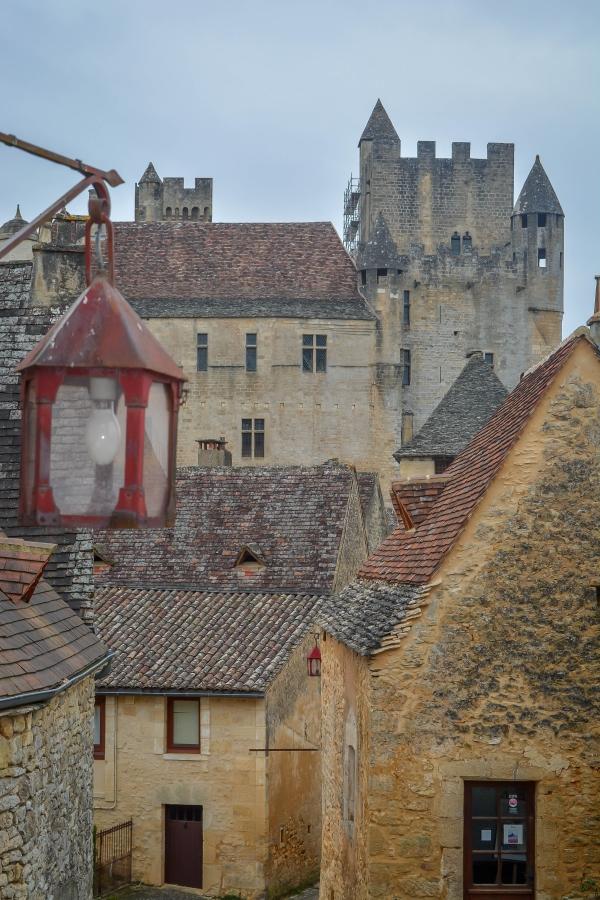 The castle sits proudly atop the cliffs, the overwatch of the the village below. It is easy to close your eyes and imagine the gruesome battles held here while the 100 Years War was being waged, followed by the joyous celebrations of the winning army. Even now, the streets remain cobbled and also the houses built in the traditional style. Stood in the highest room of the castle looking out of the window at the panoramic views stretching for miles in every direction, its almost as though the 21st century hasn't quite reached this part of the world.
Castelnaud-la-Chapelle
On the southern bank of the river around 2 miles away, Castelnaud-la-Chapelle, also known as the Museum of Medieval Warfare lies in plain sight. Its history is tightly entwined with that of Beynac. During the Hundred Years War, Beynac was owned by the French and Castelnaud by the English. It was taken by the French after a siege in 1442 and has remained with them ever since.
Both castles have been extremely well renovated and although less than 2 miles apart, they are vastly different. We usually visit both as they have completely different things to offer. To explain now would give away their secrets, you'll have to come and visit to find out for yourselves…
From the top of Castelnaud, it is possible to see the stunning gardens of Marqueyssac. Have a look at our excursions page to check out our other favourite places!
One thing i will say is that all guests must ABSOLUTELY bring their cameras on this trip. There are countless opportunities for these two photogenic sites from all angles in all weathers.
SaveSave
SaveSaveSaveSave