Retreat Dates : 29/08/2022 – 07/09/2022
Retreat Leader: Anne Kullaf
Anne Kullaf has been a professional fine artist and workshop leader for over 25 years. She has taught two workshops at Perigord, as well as conducted workshops in Italy, Canada, and the US. She has taught online as well as at venues such as the Princeton University Art Museum, the Salmagundi Club of NY, and the Edward Hopper House Museum. A Bryant Park (NYC) Painter-in-Residence, and Metropolitan Museum of Art Copyist Program alumni, Anne's love of sketching and painting on location is contagious and will help you achieve your artistic and creative goals!
Come paint with me in France!
Painting on location and being  in the moment is the best way to paint! I have visited Perigord Retreats twice, and each time, I fall in love with the place a little bit more. The ancient beaux villages, the natural beauty of the landscape and the hospitality of our hosts at PR make it an experience you will never forget. Each day we will visit a new location, exploring the landscape in watercolor and gouache. I will teach you how to connect with your subject in a way that goes beyond the technical aspects of plein air painting. There will be multiple demonstrations everyday, with assistance and encouragement as you work on your sketches. You will return home with a sketchbook filled with memories and ideas for studio paintings inspired by your time at Perigord Retreats.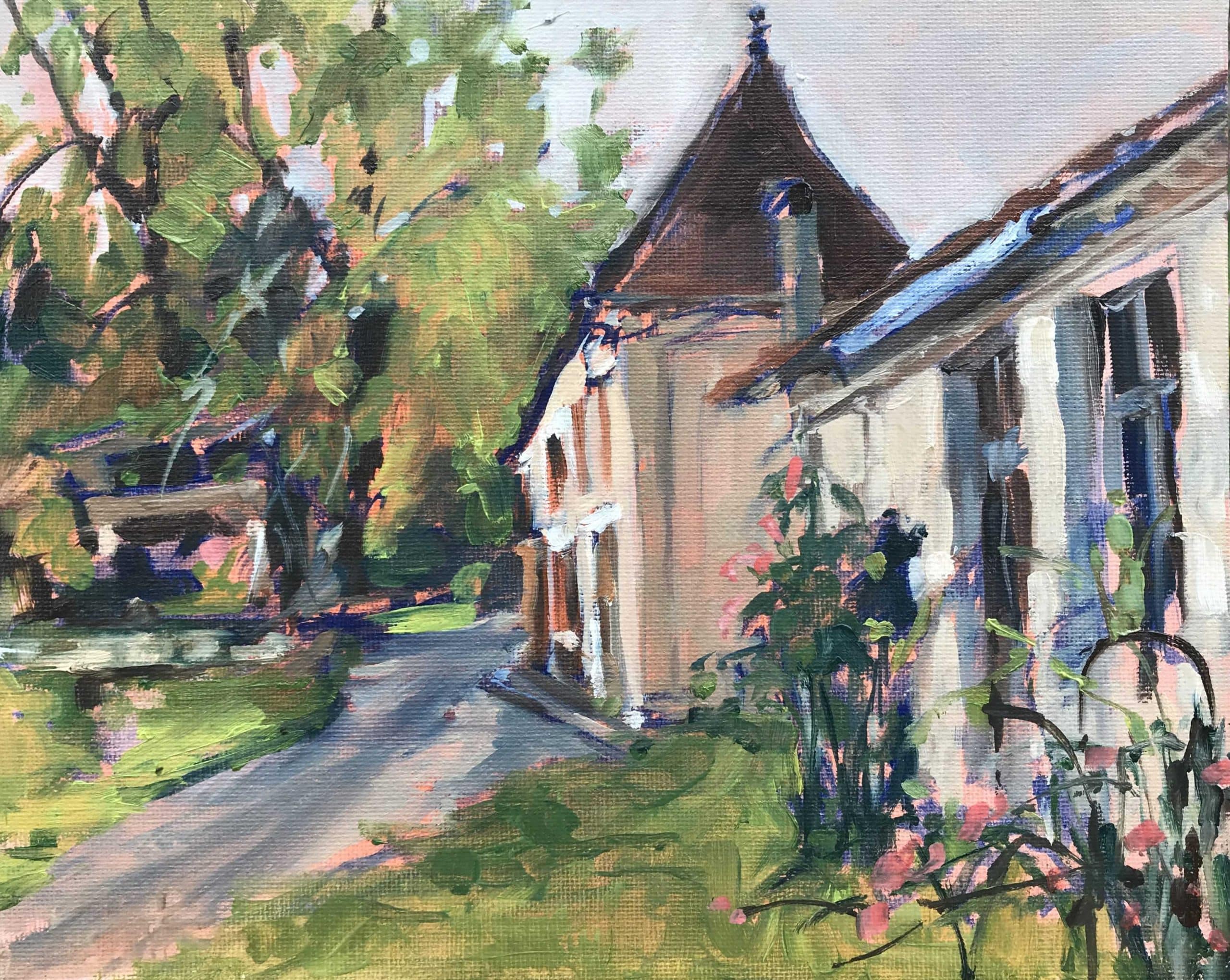 Ready to join us? Pack your bags and take the trip!
At this retreat, you will:
Learn how to become more confident when painting on location
Learn how to create fabulous sketches with minimal materials
Learn to be more expressive with your brush strokes and colors
Learn about the different kinds of perspective (and to not be afraid of perspective)
Learn to work with a limited palette of colors to ensure harmony and cohesiveness in your work
Learn to mix colors cleanly
Practice your drawing skills!
Develop your observational skills and learn how to compose a dynamic and balanced composition
Experience the hospitality (and great food) prepared by Perigord Retreats
Experience the treasures of the French countryside: organic food, wine and other local specialties at the markets
Experience true French culture and connect with other artists who share your passion for creativity!
Excursions included:
Workshop instruction
Some supplies (we will be more specific at the date gets closer)
Nine nights lodging at PR
All meals except 2 lunches and 1 dinner
All tour and excursion fees
All wine and beverages
Transport to and from Toulouse Airport
What's Not Included:
Travel costs, airfare
Passport fees, photos, and processing where applicable
Additional nights lodging