Located only 35 minutes north of Perigord Retreats, there is a medieval town, which developed around a large Benedictine abbey completed by a large Cathedral, called Sarlat-la-Canedà.
The relatively sheltered location of Sarlat-la-Canedà and the local affinity for preserving history has translated into a beautiful town keeping medieval building techniques in mind. The filming site of a more recent Cinderella film, Sarlat-la-Canedà is widely considered as one of the most representative towns of 14th Century France and has been shortlisted as a potential UNESCO world heritage site.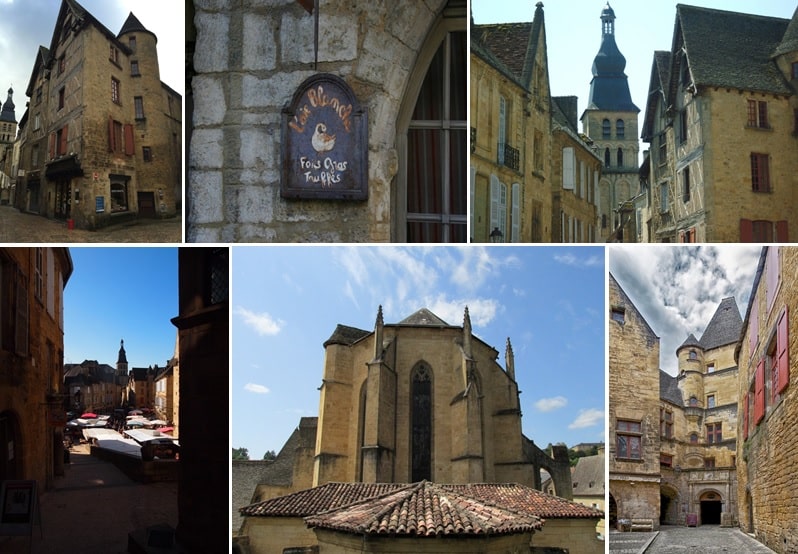 Wednesday and Saturday mornings bring a traditional market full of quirky stalls selling locally made collectibles and a wide variety of locally produced foie gras, honey, jam, marmalades and walnuts, amongst a whole host of other interesting stalls and food stands. You are sure to feel as though you have stepped back in time.
Walking through the polished cobbled streets, your senses will be enticed by the smell of freshly cooked local cuisine flowing from the restaurants whilst your eyes wander through the beautiful Perigordian style buildings and occasional talented street performers.